Learn how you can help people with intellectual disabilities cope with signs of depression.
As we celebrate Mental Health Awareness Month this October, it's crucial that we amplify an aspect of the conversation that is least talked about: the overlap of intellectual disability and depression.
Depression is one of the most common mental health conditions. It often coincides with other disorders like anxiety. Depression affects each person differently. While some people who are diagnosed with depression stay high-functioning even during depressive episodes, others aren't able to do the same. Depression can be mild and short-term, but it can also be severe and long-term.
For people with intellectual disabilities, depression is far more common and can be worse when compared to the experiences of those without disabilities. This is why it is necessary to make this topic a regular part of mental health awareness. In this article, we discuss further how you can help your child cope with intellectual disability and depression.
9 Challenges Faced by People with Intellectual Disability and Depression
There are several challenges that persons with intellectual disabilities are subjected to when they have depression. This reality makes depression much more complicated for them to deal with.
Below are some of the barriers that people with intellectual disability and depression face, as discussed by psychiatry professor Shiela Hollins and psychiatric nurse Eimear Allen on IntellectualDisability.org:
1. Recognizing the symptoms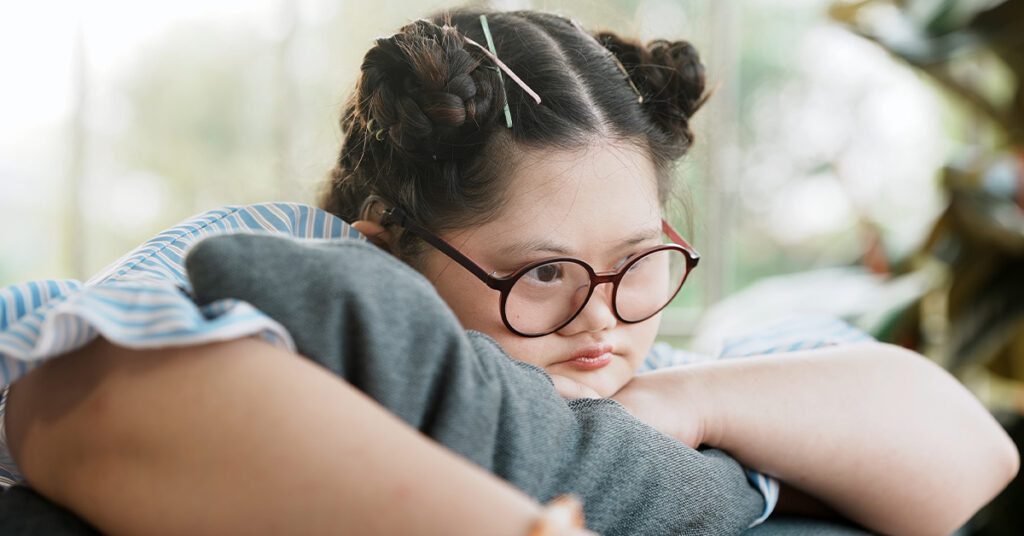 People with intellectual disabilities may not recognize their symptoms as an indicator of the need to get medical attention. In some cases, carers will have to be the ones to observe their condition and conclude that they require professional help.
2. Communicating the problem
If the person with an intellectual disability does recognize their symptoms, they may not be able to communicate this effectively. This is especially difficult for children with communication difficulties and learning disabilities as they may find it hard to grasp their own symptoms, let alone struggle to explain them to others.
3. Symptoms dismissed as minor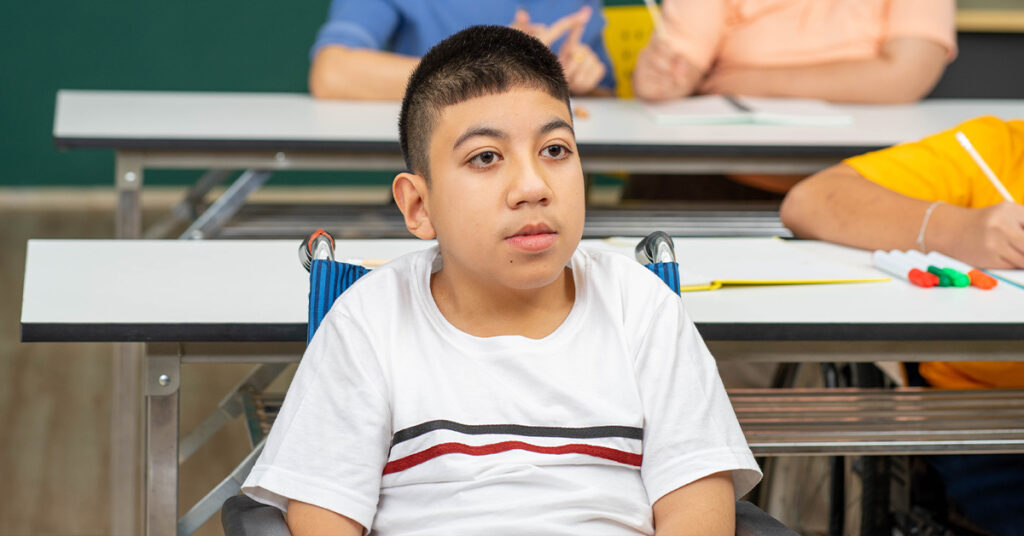 When seeing signs of depression, family members or carers may end up dismissing them as minor and assume that the condition does not require medical attention. This is a common mistake, even for people without intellectual disabilities.
4. Difficulty to support
Family members or carers may struggle to find the best ways to support people with depression, given their symptoms and unpredictability, especially if it remains undiagnosed.
5. Lack of ample healthcare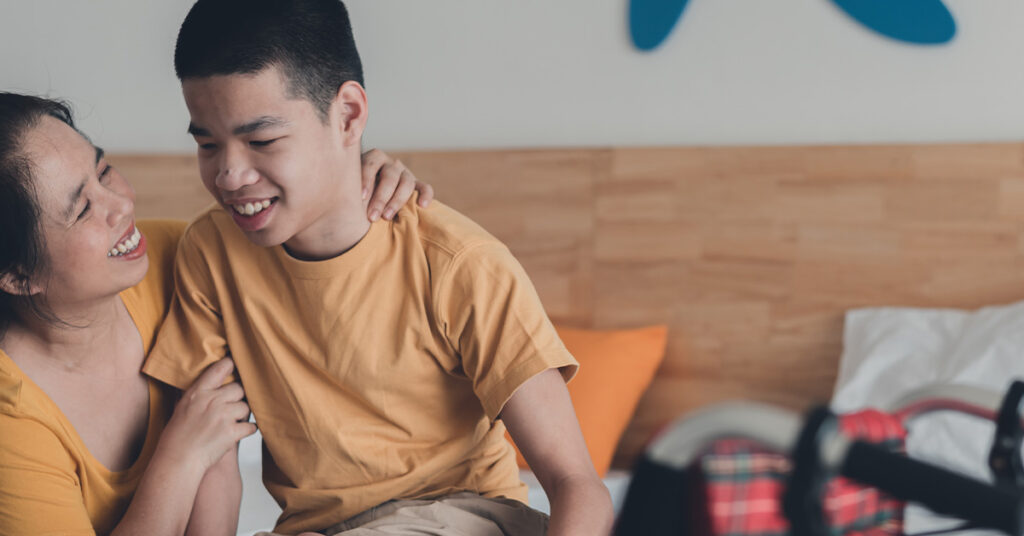 A person with intellectual disability and depression may not be provided with appropriate access to mental healthcare. This is especially true for Filipinos with mental health conditions. While several hospitals and medical institutions offer psychiatric services, it can sometimes be costly to consult a healthcare professional, undergo therapy, and take maintenance medication.
6. Understanding the need to get help
People with intellectual disabilities may not fully understand the reason for being assessed by a doctor. Such cases may lead to their lack of cooperation.
7. Getting a different treatment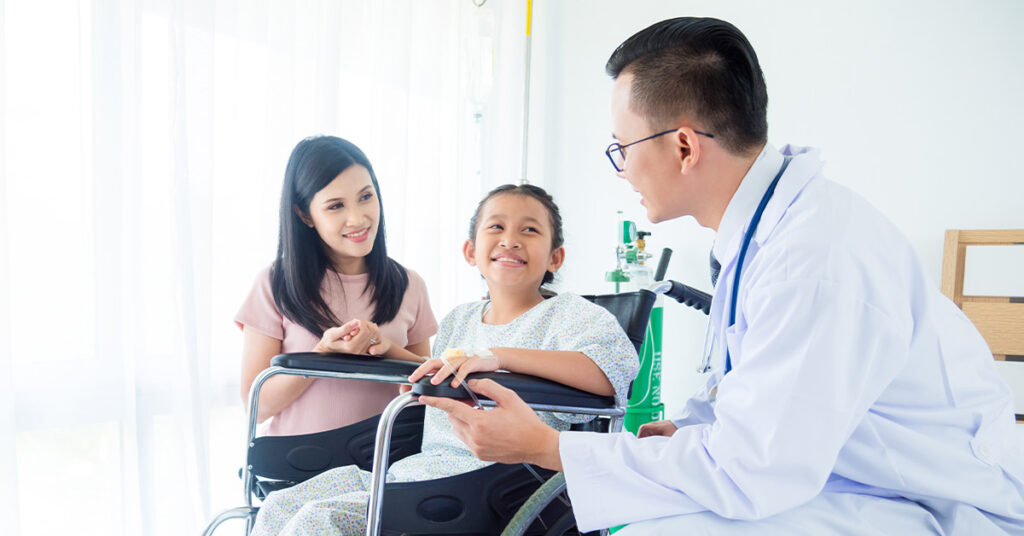 They may not be offered the same treatment as others with similar conditions due to potential interactions with other medications, difficulty in securing consent, or assumptions being made regarding how they might respond to some of the treatments.
8. Carers or doctors' inability to observe the effectiveness of treatments
Carers or even health professionals may fail to recognize changes in the person's need for treatment, or whether the person is improving or deteriorating upon treatment. This can happen if a person with an intellectual disability is being taken care of by multiple individuals in the family or household.
If the patient is unable to regularly undergo therapy, requires an abrupt pause in their treatment, or has to change healthcare providers, the health professionals may also be unable to keep track of the progress of the treatments.
9. Dealing with diagnostic overshadowing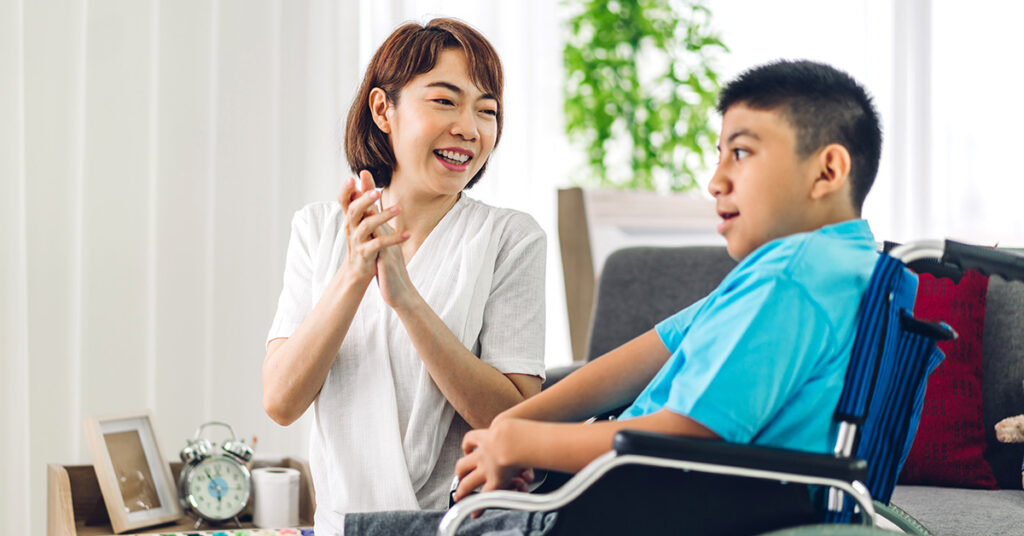 People with intellectual disabilities may encounter diagnostic overshadowing. This is where the healthcare professional assessing the person misdiagnoses them and regards symptoms of depression as part of their intellectual disability instead of a separate condition.
These are just some of the many challenges that persons with intellectual disabilities face when their condition coincides with depression.
Let Us Celebrate a More Inclusive Mental Health Awareness Month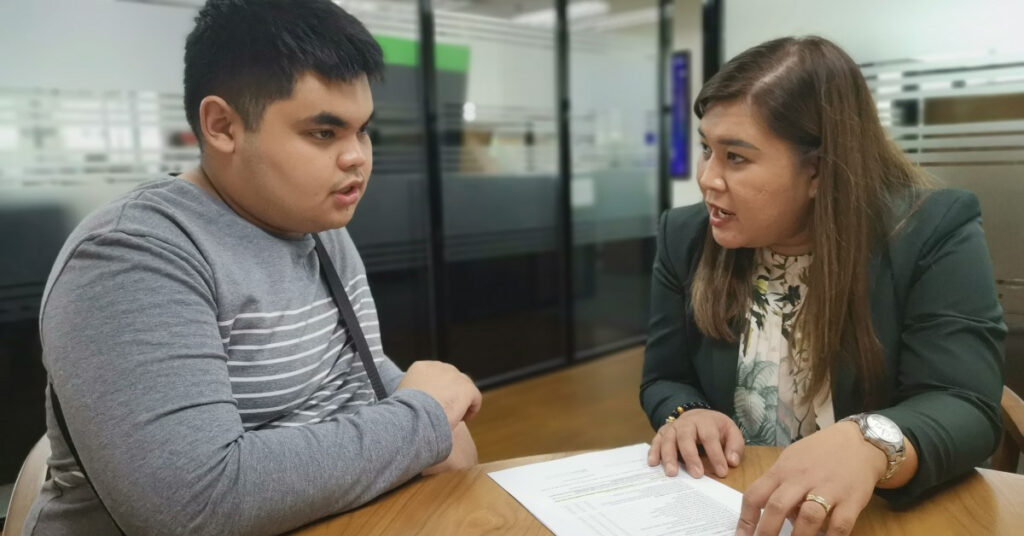 Mental health awareness remains an important topic for Filipinos, but let's work towards making sure that our efforts to mainstream the mental health discourse does not exclude any community.
People with intellectual disabilities experience mental health conditions a lot differently than those without disabilities. However, no struggle is greater than the other. 
Our hope here at Special Olympics Pilipinas is for us to one day become a society that is built on social inclusion and acceptance. Learn more about the work we do in taking the first steps toward this goal.
---
Join us in championing athletes with intellectual disabilities.