Dance is one of the best physical activities used to empower persons with intellectual disabilities. Learn more about how it helps
Sports have a way of empowering people. Not only will it allow persons with intellectual disabilities to gain physical strength, but it will also help them develop their critical thinking skills and social skills needed to be integrated into the society and live their life to the fullest.
Special Olympics Pilipinas have different sporting activities for persons with intellectual disabilities. The goal is to help each one of them enhance their skills where their strengths lay in. Special Olympics Pilipinas offer training in athletics, badminton, basketball, bocce, cheerleading, dancing, football, and swimming.
Dance is one of the easiest ways to communicate with other people as it goes beyond the limits of language. Play music in a room full of people and watch how everyone interacts with one another, regardless of identity, status, race, or beliefs. In this article, we will discuss how movements in dance—and, in part, music—are beneficial for people with intellectual disabilities.
Benefits of Dance to Persons With Intellectual Disabilities
Physical Health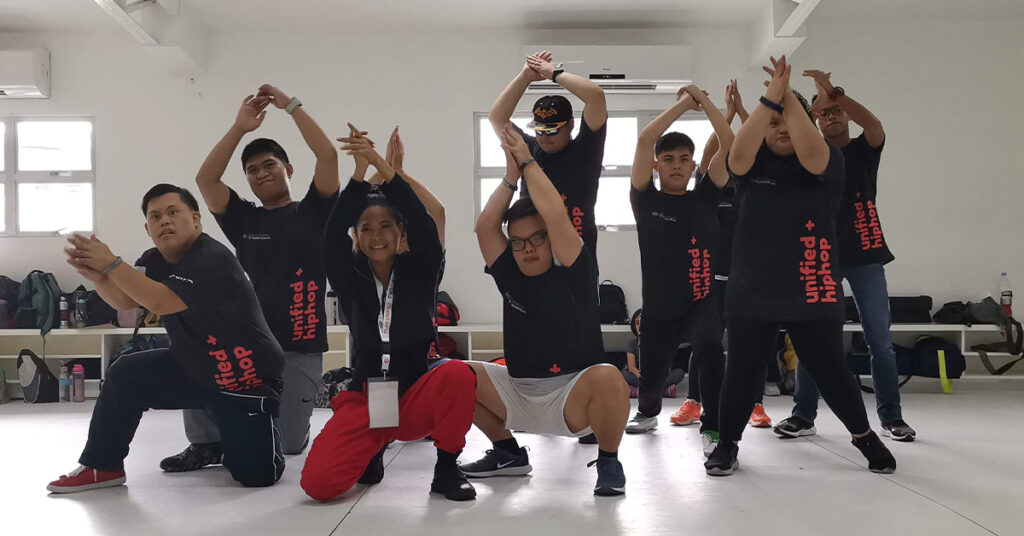 Any form of physical exertion is good for one's health—dance is just a more enjoyable and inviting way to do it! Since persons with intellectual disabilities are more prone to obesity, encouraging movements in dance workouts help them burn calories to avoid this health issue.
Dance is a good cardiovascular exercise for them and allows them to move their muscles to prevent atrophy. It also helps them develop their physical strength, balance, coordination, and flexibility.
Parents whose children with intellectual disabilities have difficulty in following directions or in hand-eye coordination will definitely notice a remarkable improvement in their children.
Psychological Health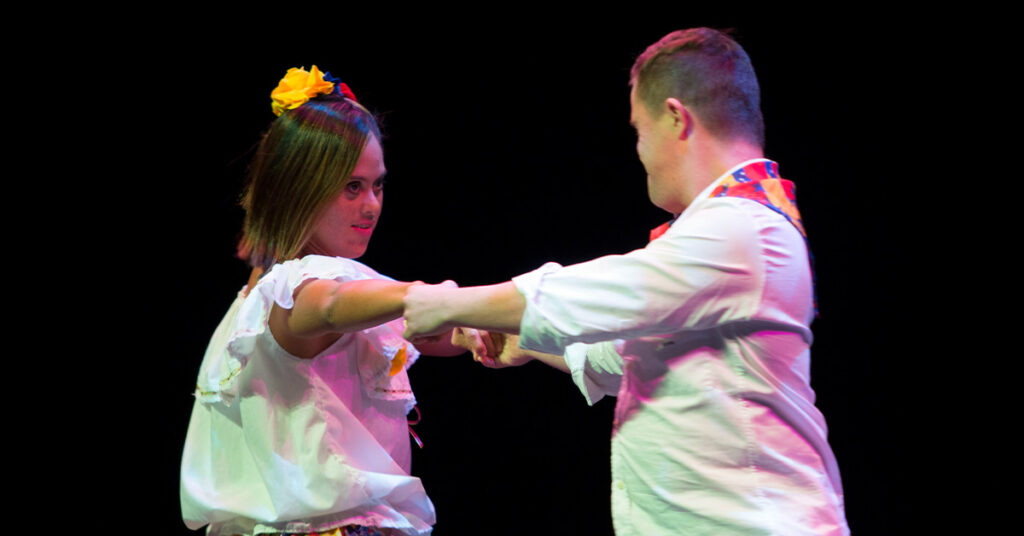 Being able to follow how a dance movement is done will give people with intellectual disabilities an absolute sense of accomplishment. It develops their focus, memory, and discipline. Group dance activities also give them a sense of belongingness in a world where they feel different, lonely, and alone.
Oftentimes, dance gives persons with intellectual disabilities some sense of autonomy that helps them further develop independence overall. Being able to move freely with the beat of the music, without being told how to, is empowering for them, developing their confidence and self-esteem.
Emotional Health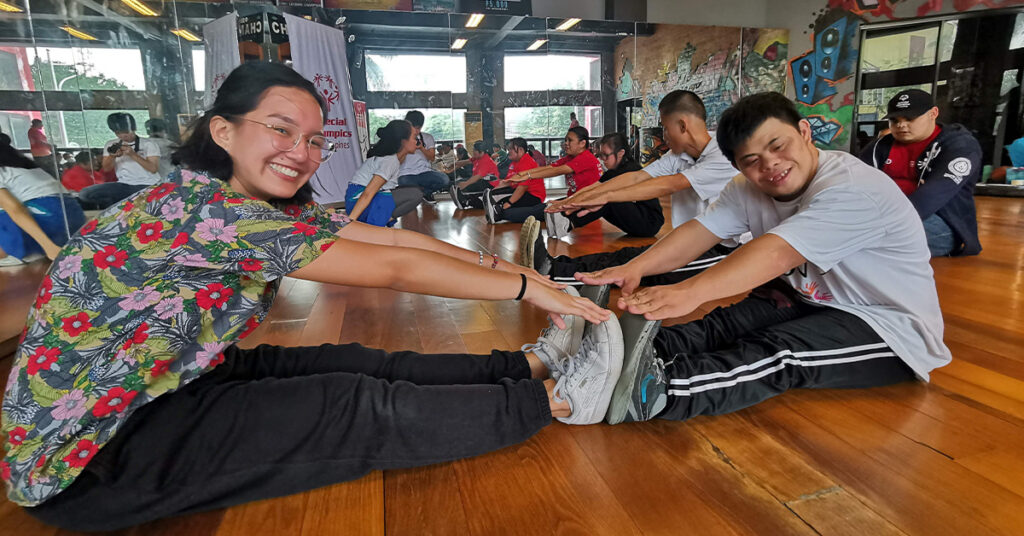 The unfortunate truth is that people with intellectual disabilities are the most marginalized and neglected sector. Imagine the stress that goes with being unheard or being unable to express your thoughts most of your life. Hence, dance gives them the opportunity to release this stress.
Dance is therapeutic for most persons with intellectual disabilities as it becomes their avenue in expressing their emotions that they cannot formulate in words. It also develops their creativity and expands their imagination.
Social Health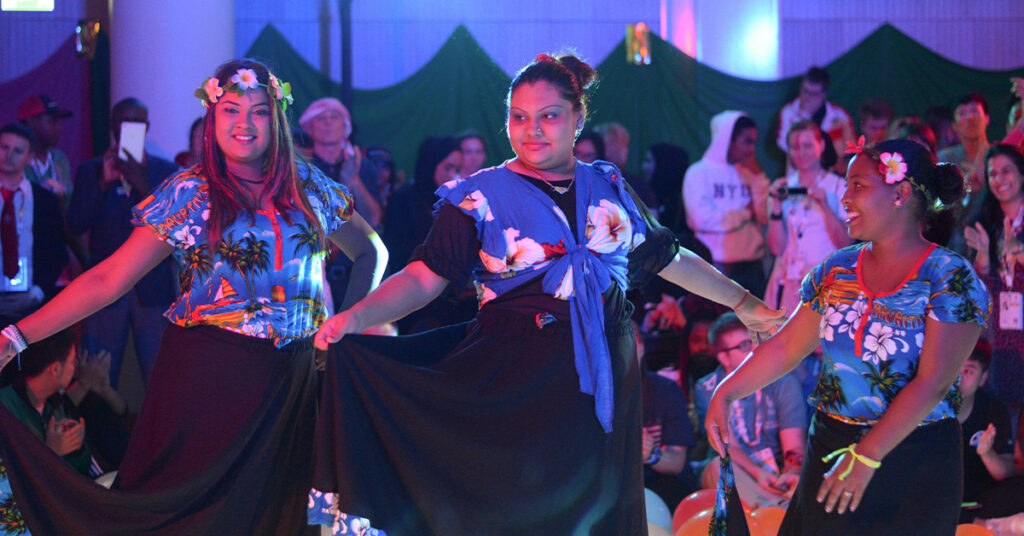 Dance helps people with intellectual disabilities to build relationships among their peers. It helps them improve how they socialize, interact, and communicate. With this development in social skills, persons with intellectual disabilities will be able to form new friendships outside of the four walls of their dance studio as well.
Introducing Movement Revolution Online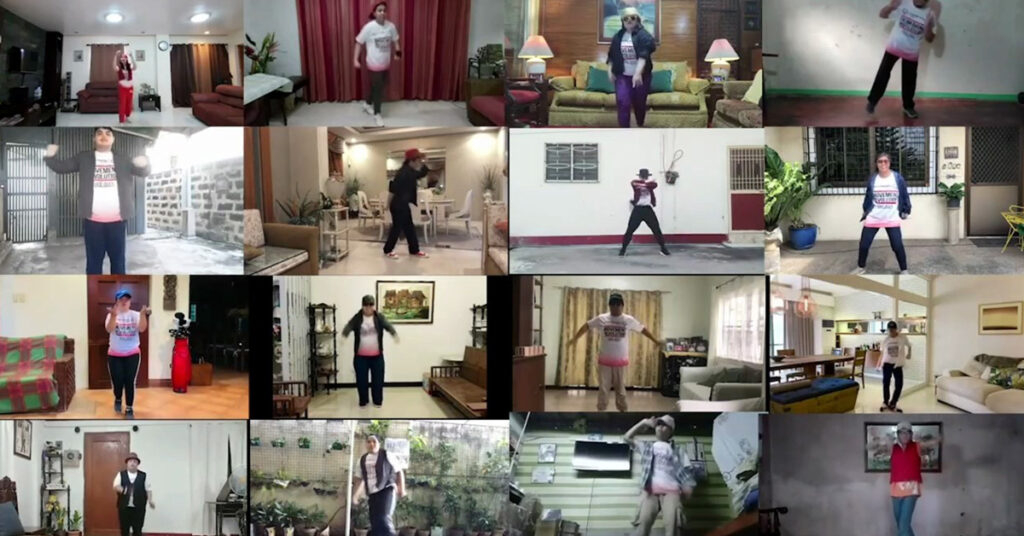 Movement Revolution Online is one of Special Olympics Pilipinas' initiatives in reaching out to households with persons with intellectual disabilities in this time of the pandemic. It is an online dance program specially crafted by SOP volunteer dance coach Krista Roma. She is a professional dance artist and a certified dance teacher for children with special needs.
Movement Revolution Online was originally Movement Revolution, a face-to-face dance camp, but did not push through due to the pandemic. Today, it has a dedicated Facebook group where dance tutorials are uploaded weekly and where dance athletes can share their progress as well. It encourages people with intellectual disabilities to exercise, have fun, and express themselves with their peers, even at the confines of their homes.
"I've observed that our athletes who attended the Special Olympics Pilipinas Movement Revolution Online dance classes consistently have gained more confidence," says Coach Krista when asked how Movement Revolution helps students with intellectual disabilities.
"When we first started the dance program, I could tell they were shy and uncertain with their movements. Some don't even move at all. But as they attended more classes, they developed their coordination, they had more persistence and became more energetic. Their range of motion also grew dramatically and they became more comfortable with showing their personality through dance.
It has also helped them set weekly goals via our dance tutorials. Each week they learn a new dance and record themselves and submit the videos. Everyone was enthusiastic and eager to showcase themselves [and] their abilities.
These classes were also a way for them to interact and socialize with their peers online. It was great to see them all banter and be supportive of each other whenever we conduct live virtual classes.
Overall, this dance program has been very helpful. Not only do I see growth in dance, but I also see so much growth with the way they carry themselves. They've grown to become more confident, disciplined and happier."
You, Too, Can Dance
Movement Revolution Online is just one of the many sporting programs offered by Special Olympics Pilipinas in fostering a community that embraces inclusivity.Special Olympics Pilipinas is the national leg of the global movement aimed at empowering persons with intellectual disabilities through sports and other initiatives. Learn more about our organization today.
---
Join us in championing athletes with intellectual disabilities.