As an SOP volunteer, you can make friends, learn new skills, and even feel happier and healthier. It can also relieve stress.
Volunteering to help others has plenty of benefits. You can make friends, learn new skills, and even feel happier and healthier. Volunteering for individuals with an intellectual and developmental disability can also relieve stress. Special Olympics Pilipinas is an organization that advocates sports for people with intellectual disability in the Philippines.
Starting your volunteering journey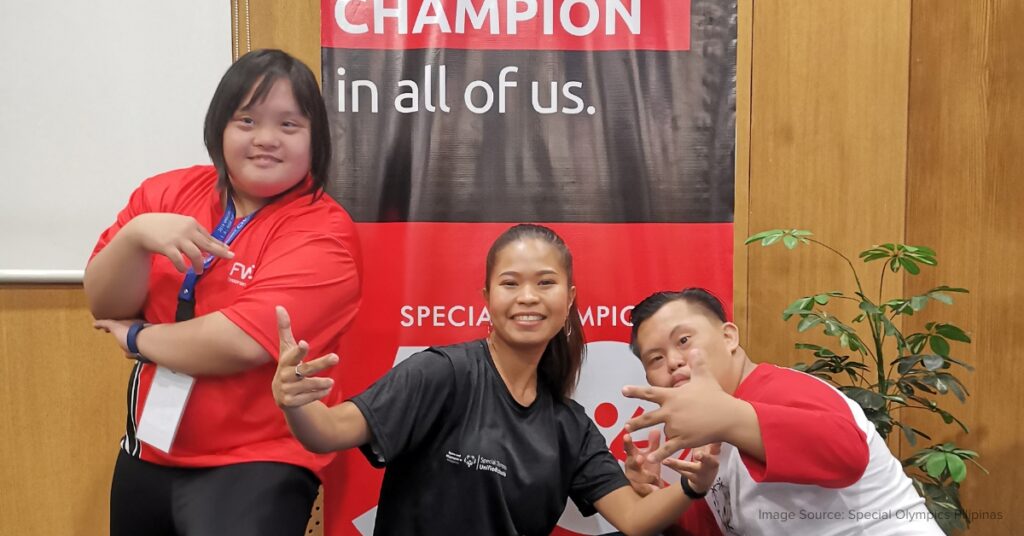 To continue this goal, SOP is encouraging more people to join its volunteer program. Listed below are the exciting roles you can perform and enjoy as a volunteer.
Become an SOP volunteer for sports-related activities
Sports empower people with special disabilities and help them gain independence. As a volunteer for sports activities, you can join any of the following teams.
Coaching Team
Help them to hone their sports abilities. The SOP Sports program includes Athletics, Basketball, Bocce, Cheerleading, Dancesport, Football, and Swimming. The available coaching roles at SOP are coach, assistant coach, and strength and conditioning coach.
Sports Official
Oversee the sports competitions as a referee, umpire, and competition manager.
Training Assistant
Assist in daily training and help with regular training activities. Join as a marshall, equipment manager, or recorder.
Unified Partner
Support the athletes and empower them as peer partners or mentors.
Cheerleading Team
Cheer for them and elevate their spirits during matches.
Become an SOP Volunteer via other special teams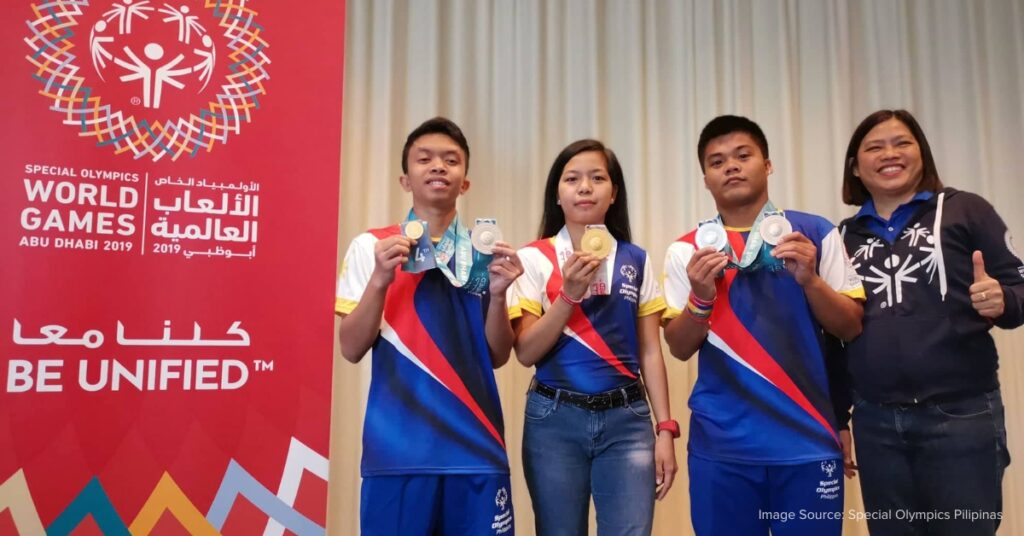 Special Olympics Pilipinas will join the 2023 Special Olympics World Games in Berlin. As part of this, and the continued purpose of SOP, many other non-sport-related roles need volunteers.
Documentation Team
The documentation team is in charge of recording any vital events that occur. Highlight events as a photographer, videographer, or story writer. You can also record attendees and scores and encode them in the master file.
Social Media and Design Team
Spread awareness through social media. Or create enticing graphics with the Social Media and Design team.
Food and Hydration eam
Athletes with intellectual disabilities will benefit from receiving proper nutrition and hydration. The Food and Hydration team is in charge of providing food and drinks to the athletes.
First-Aid Team
Ensuring the safety of the athletes is the utmost priority. A First-Aid team on standby ensures there is someone to take care of them in case of an accident.
Logistics and Transportation Team
Various commodities are being delivered daily at Special Olympics Pilipinas. Having a volunteer take charge of this task is an immense relief.
SOP Volunteer for the Communication Team
The Communication team manages the communication among the benefactors, volunteers, members, and others.
Fund-raising Team
SOP operates through funds from donations and fundraising events. The fund-raising team is in charge of the activities for raising profits including the fund-raising concert that happened in December.
Virtual Volunteer
SOP is also in need of volunteers for virtual meetings as Zoom Hosts. Website maintenance is also another area that needs help from volunteers with technical skills.
Be one of the SOP Volunteers today!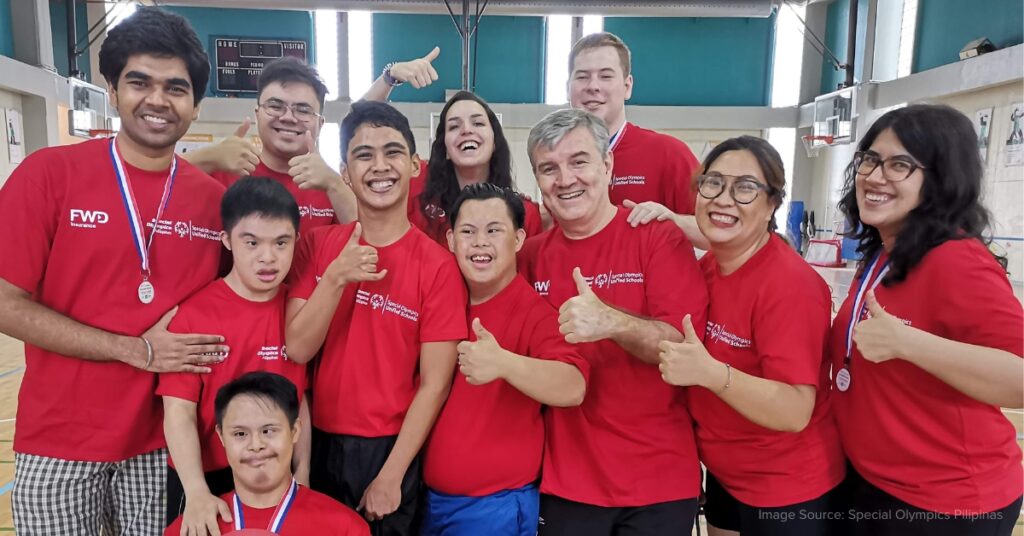 Sport empowers persons with disabilities to realize their full potential. Special Olympics Pilipinas transforms the lives of individuals with an intellectual and developmental disability.
Help create a better world for persons with intellectual disability. Join the SOP Volunteer program here!