We don't choose how we get to be born into this world. Some are born wealthy, others the opposite. There are people born with special gifts or talents—even the kind that the human race does not completely understand. Sadly, when you are born different, others tend to treat you accordingly.
As time passes by, we begin to realize that what used to be thought of as strange is in fact what makes a person unique. This is the case for people who are living with intellectual disabilities like autism, Down syndrome, and Fragile X syndrome, as well as co-occurring disorders like rare diseases, cerebral palsy, and mental illness. For many years, they have been hindered from being a part of something because of their uniqueness—one primary example would be the sports industry.
Fortunately, things are beginning to change. What people thought were their limitations became their opportunities. Special Olympics Pilipinas is at the forefront of championing persons with intellectual disabilities, empowering them to be capable athletes in their own right. In this article, get to know more about our organization.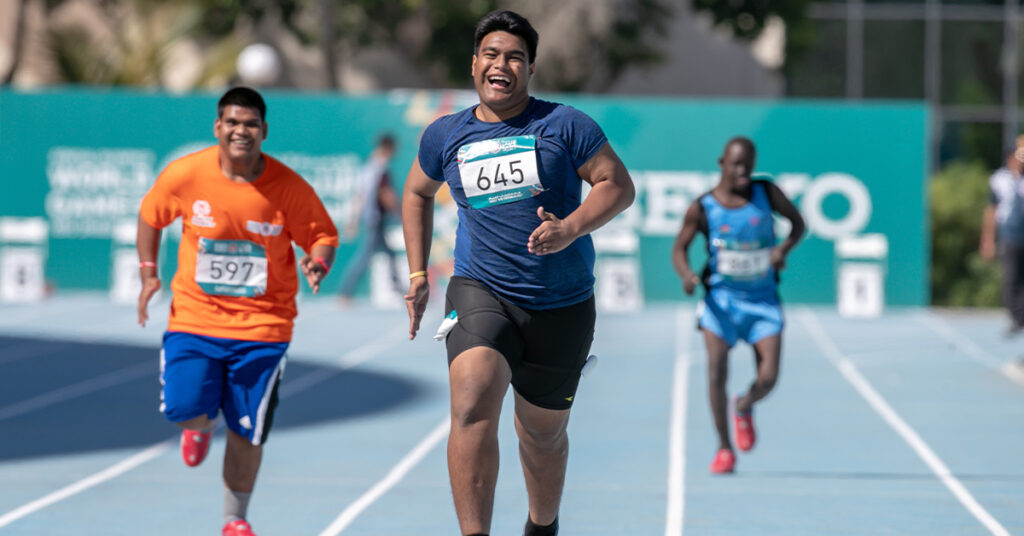 What is Special Olympics and what do we do?
Special Olympics is a movement that aims to help people with intellectual disabilities all over the world to thrive in the world of sports. We strive to pave the way for special athletes to engage in competitions and tournaments, despite the prejudice against them. We are one of the many organizations that work to make the world a better place for athletes with intellectual disabilities.
Founded in 1968, we have since been rallying beside persons with intellectual disabilities and fighting for their cause. Approximately 200 million individuals have intellectual disabilities across the globe, many of whom are eager to participate in activities that other people can. Because the world was so fixated on their so-called "flaws", they were hindered from displaying their full potential. It was this very fact that made Special Olympics what it is today.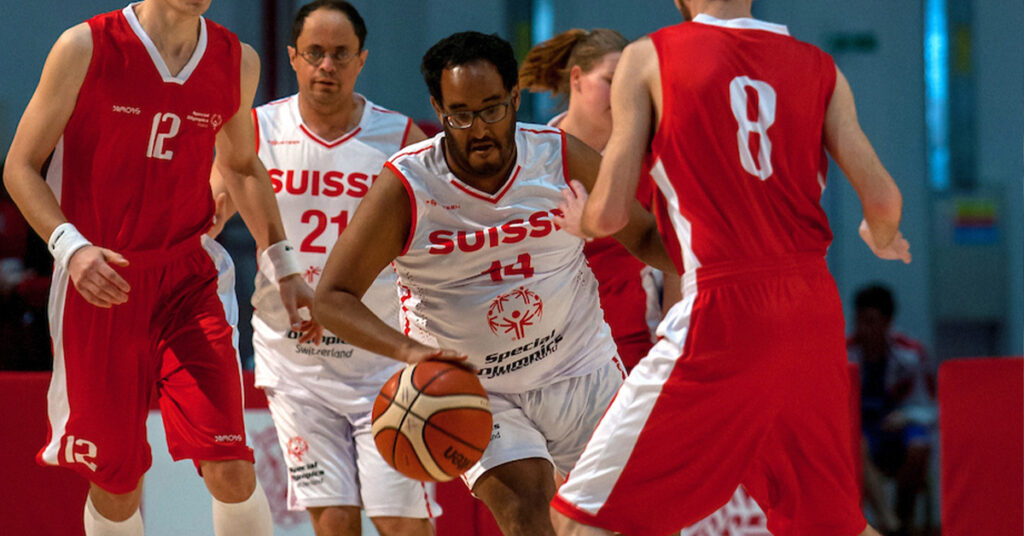 Transforming lives through sports
With over 30 Olympic-type sports, Special Olympics focuses on instilling confidence and inspiring healthy competition among persons with intellectual disabilities. We shed light on what Special Olympics athletes can do instead of what they cannot do. It is a movement proving how persons with intellectual disabilities are bigger than the areas others think they lack in.
Furthermore, Special Olympics is not just an organization. It is a family that welcomes every single person who is being held back because of what others think of them. It opens its gates to athletes with intellectual disabilities and their families who want to find solace in this world for people like them.
In collaboration with many corporate partners, government agencies, NGOs, and volunteers, Special Olympics has managed to hold over a hundred thousand sports competitions. The numbers keep on increasing as they continue to find representations for all nations at Special Olympics. By and by, athletes with intellectual disabilities are progressively finding their place in the athletic competitions.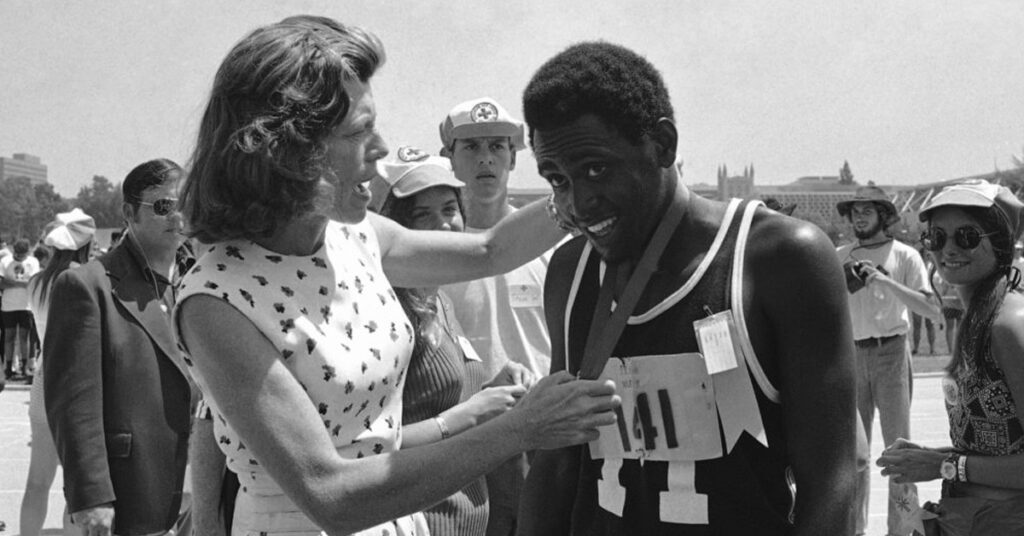 Meet the woman behind Special Olympics
Eunice Kennedy Shriver, founder of Special Olympics, was a pioneer in the worldwide struggle for rights and acceptance for people with intellectual disabilities. Below is an excerpt of her biography:
One Woman's Vision
Eunice believed in justice. But, in the late 1950s and early 1960s, she saw little justice in the way people with intellectual disabilities were treated.
She saw they were excluded and routinely placed in custodial institutions. They were often ignored and neglected, yet she knew they had many talents and gifts to offer.
Eunice had a sister, Rosemary, who had an intellectual disability. She and Rosemary grew up playing sports together and with their family. The sisters swam, they sailed, they skied, they played football together. But in those days, there were limited programs and options for someone like Rosemary.
Eunice went on to become an athlete in college. She began to see that sports could be a common ground to unite people from all walks of life.
Camp Shriver
Eunice believed that if people with intellectual disabilities were given the same opportunities and experiences as everyone else, they could accomplish far more than anyone ever thought possible.
She put that vision into action in 1962 by inviting young people with intellectual disabilities to a summer day camp she hosted in her backyard. She called it "Camp Shriver." The goal was to explore the children's skills in a variety of sports and physical activities. The idea behind that first Camp Shriver began to grow. In July 1968, the first International Special Olympics Games were held in Chicago, Illinois, USA. Learn more about the events leading up to the founding of Special Olympics.
In her remarks at the Opening Ceremony, she said the inaugural Chicago Special Olympics prove "a very fundamental fact"—that children with intellectual disabilities can be exceptional athletes and that "through sports they can realize their potential for growth." She pledged that this new organization, Special Olympics, would offer people with intellectual disabilities everywhere "the chance to play, the chance to compete and the chance to grow."
What began as one woman's vision evolved into Special Olympics International—a global movement that today serves more than 6 million people with intellectual disabilities in 200 countries.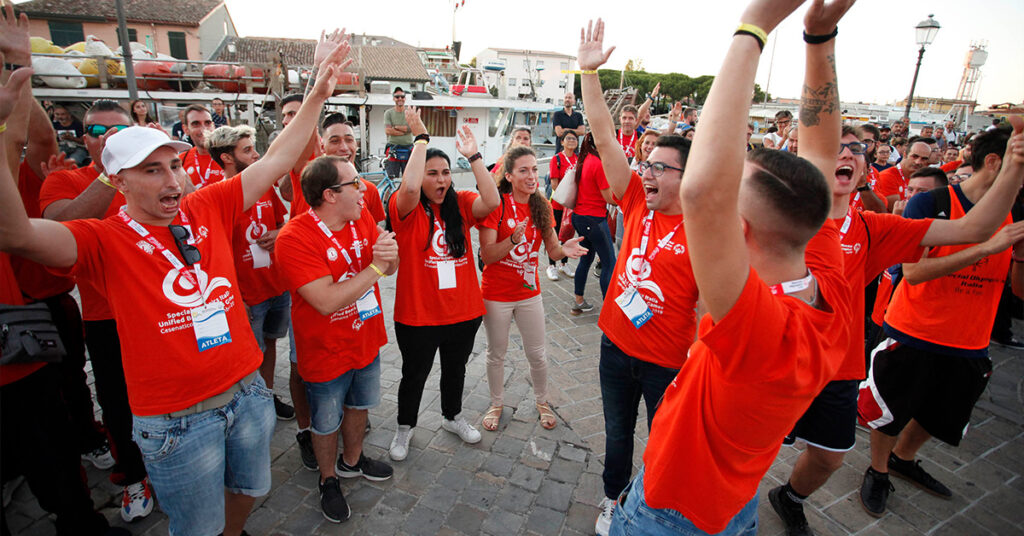 Help us make a more inclusive sports industry
Special Olympics continuously aims to defy the norm and open the world's eyes better. By opening our doors to Filipinos with intellectual disabilities, Special Olympics Pilipinas wants to continue this legacy and help foster a meaningful experience for persons with intellectual disabilities from the Philippines.
---
Join us in championing athletes with intellectual disabilities.