In spite of getting bullied for her intellectual disability, Special Olympics Pilipinas's resident dancer proves that forgiveness is strength
Passion is one of the greatest drives for any person. For others, it can eventually grow to become life's purpose. For Kamille Tingzon, that passion is dance.
At 26 years old, she is a well-celebrated Special Olympics Pilipinas Athlete Leader. Given her experience and remarkable skills in the field, she now serves as a dance coach, choreographing her own dances and teaching fellow athletes.
Kamille was born with Down syndrome, and her journey towards this success had not been an easy one. In this article, get to know more about this dance extraordinaire.
Rocky Beginnings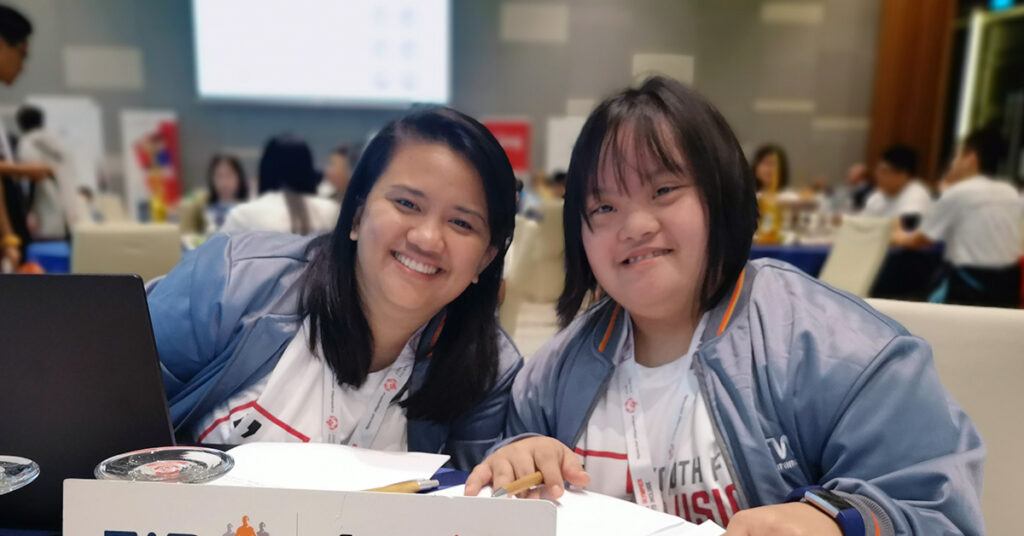 As a child, she was blessed to be free of other major medical conditions that can arise from having this genetic condition. She exhibited a particular love and talent for dancing even at a young age, and becoming a dance teacher has always been her aspiration.
Kamille was able to finish high school through a mainstream school, but was not as successful in furthering her academics due to colleges' hesitance in accepting her. Through her parents' consistent support, Kamille joined a Zumba class that helped her develop her skill, confidence, and self-love.
Her journey in having proper education wasn't easy at all. Having an intellectual disability, Kamille needed to transfer to many different schools because of the verbal and physical abuse that she received from her classmates.
Aside from being a dance teacher, Kamille also wanted to have a job and be productive. However, there are very few companies who employ persons with intellectual disabilities, and her applications to various establishments were turned down, too. So her parents focused on helping her develop her dancing skills and thinking of a business to open for Kamille.
Finding Opportunity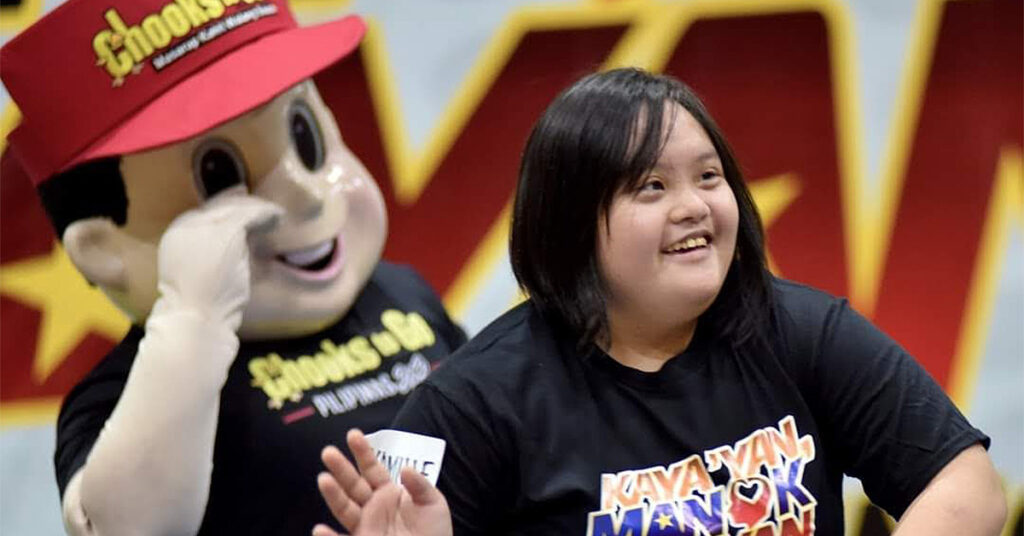 The bullying and exclusion left a painful and traumatizing mark on Kamille, but she was not deterred by any of those roadblocks. "Just be yourself and do not fight people. Just forgive them always," she says in an interview when asked about her previous experiences with bullying.
In search of better opportunities for herself, she joined Special Olympics Pilipinas in 2019 when the organization launched its first unified hiphop class for persons with and without intellectual disabilities.
"Dancing has been something that brings me joy, it is my passion and helps me channel my energy and creativity," said Kamille, this time in an essay published in Human Race.
Her love for dance and the acceptance of the people in Special Olympics Pilipinas allowed her to express herself freely and without restraint. The community gave her immense happiness and made her feel respected for who she is. Special Olympics Pilipinas gave her the opportunity to gain friendships that are difficult to find elsewhere.
Today, aside from teaching dance at Special Olympics Pilipinas, she is also a member of the Special Olympics International Cheer Sports Resource Team where she serves as the athlete representative and helps the team grow the sport of cheer in Special Olympics. She has been helping lead the programs of Special Olympics Pilipinas virtual activities and training since the start of the lockdown. She also felt the stress of the pandemic, and focusing on Special Olympics helped her and her fellow athletes get through the difficult time as brought by the global crisis.
She wrote: "Even when the world was going through a tough time during the lockdown, I worked with other Special Olympics athletes to lead the community in online dance events to spread some joy and help people cope with being stuck at home. I felt empowered and strong. It was proof that every single one of us, with or without disabilities, is able to contribute positively to the community."
Thanks to TikTok, Kamille, with the help of her sister, also found a platform to share her work. On social media, she uploads short videos of her own choreography to different songs, from hiphop to the classics. She says that receiving likes from TikTok viewers brings her a sense of happiness. Since she has to practice her dances prior to filming them, she is also prompted to improve and be more confident. As for the haters, her words say it best: "Don't mind the mean comments.
And since no one is willing to employ her, she decided to become her own boss instead. During the pandemic, she and her family opened a successful barbecue business called HowSpecial that has sold over 7,000 sticks in 2021.
Because of these successes, she received the monikers "Dancing Queen" and "Girlboss" from the second family she found in Special Olympics Pilipinas—both titles she holds dear.
Making the World a Better Place for All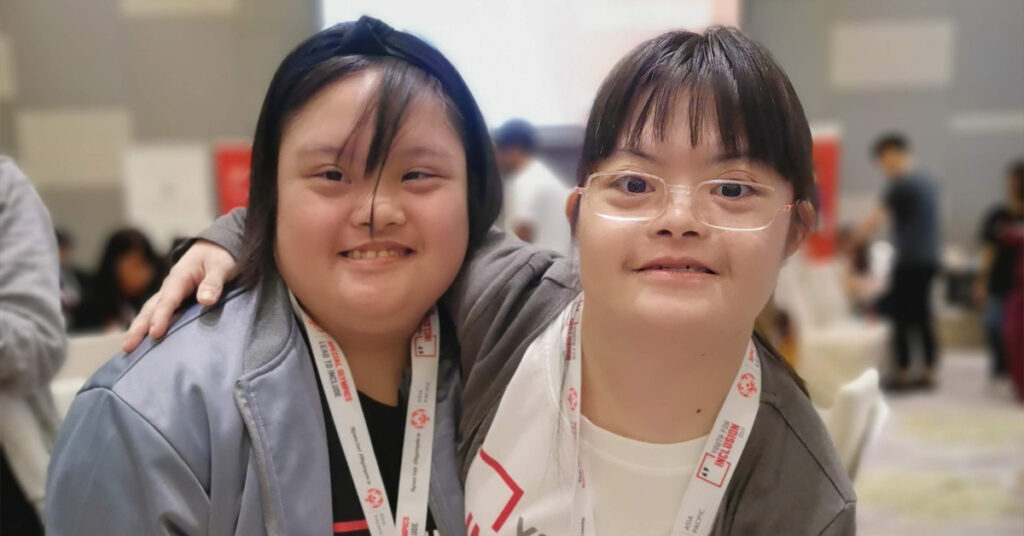 Kamille believes that an inclusive world is one where bullying no longer exists. We need to build a world with respect and kindness at its very core. Special Olympics Pilipinas opens a place for persons with intellectual disabilities to develop their physical and social skills through sports and other inclusive initiatives.
"I have faced a lot of negativity," wrote Kamille. "I'm told I cannot do many things, but I've never let anything bring me down. Since being a part of the Special Olympics family, I've made many friends. I am accepted for who I am, celebrated for my talents and abilities; and not ostracized as someone with Down Syndrome."
Several other individuals like Kamille are finding equal opportunity to participate and thrive through programs by Special Olympics Pilipinas. Visit us to know more about our advocacy in inclusivity.
---
Join us in championing athletes with intellectual disabilities.