Learn more about the connection between Down syndrome and Alzheimer's disease, and how you can keep loved ones protected.
Down syndrome and Alzheimer's disease share an unlikely connection. People with Down syndrome are more at risk of developing the latter disease.
Alzheimer's is a quiet predator. It can cause extreme emotional distress not only to the person affected. It also impacts loved ones who have to deal with the complexities of memory loss, decline in cognition, language, and motor activity of the patient.
Find out how you can protect your loved ones with Down syndrome from Alzheimer's disease.
Understanding the Connection Between Down Syndrome and Alzheimer's Disease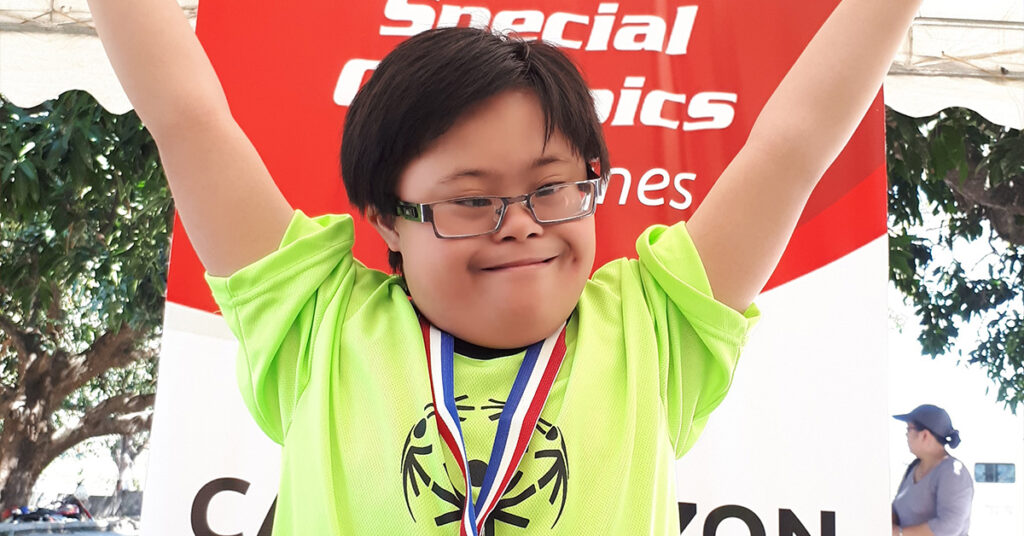 A progressive medical disorder, Alzheimer's is believed to be caused by factors such as age-related brain changes and genetic elements.
According to specialists, people with Down syndrome are more at risk of developing Alzheimer's disease. This is due to the extra chromosome known as chromosome21, which actually causes the intellectual disability.
People with Down syndrome are born to have three copies instead of the usual two of this chromosome, which scientists believe to be a contributor to the development of Alzheimer's. Chromosome21 produces a protein called amyloid precursor, which causes brain changes that are observed in patients with Alzheimer's.
3 Steps to Reduce the Risk of Alzheimer's Disease
It's undeniable that Alzheimer's is a debilitating disease. While more studies are needed to truly understand its cause, there are lifestyle changes that can be done to reduce the possibility of its development.
Here are the best activities to prevent Alzheimer's disease if you or your loved one has Down syndrome.
1. Reducing stress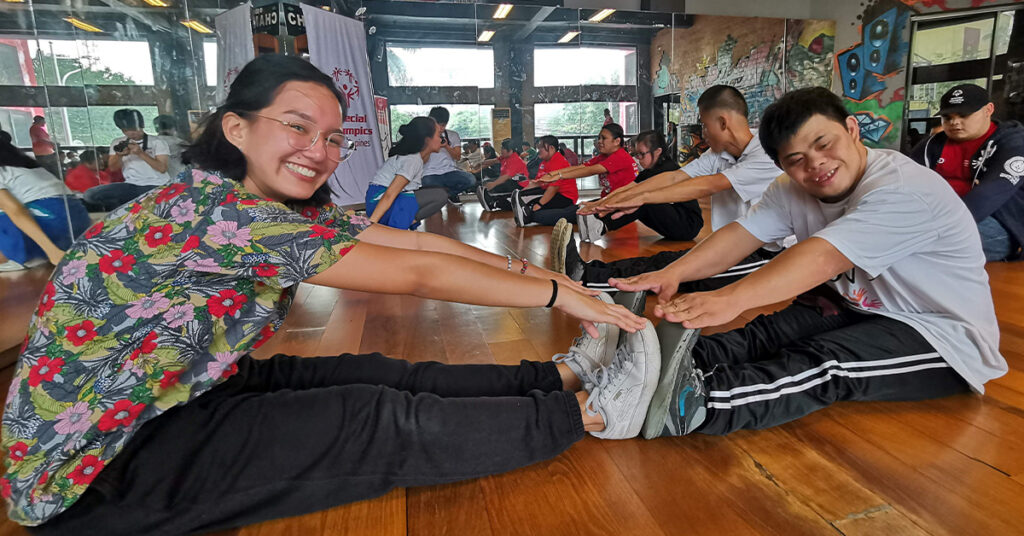 According to researchers, chronic stress can negatively affect the immune system of the brain and lead to the development of dementia symptoms. Because of this, professionals highly recommend stress management by doing activities such as meditation and undergoing cognitive behavioral therapy if needed.
2. Doing cognitive and social activities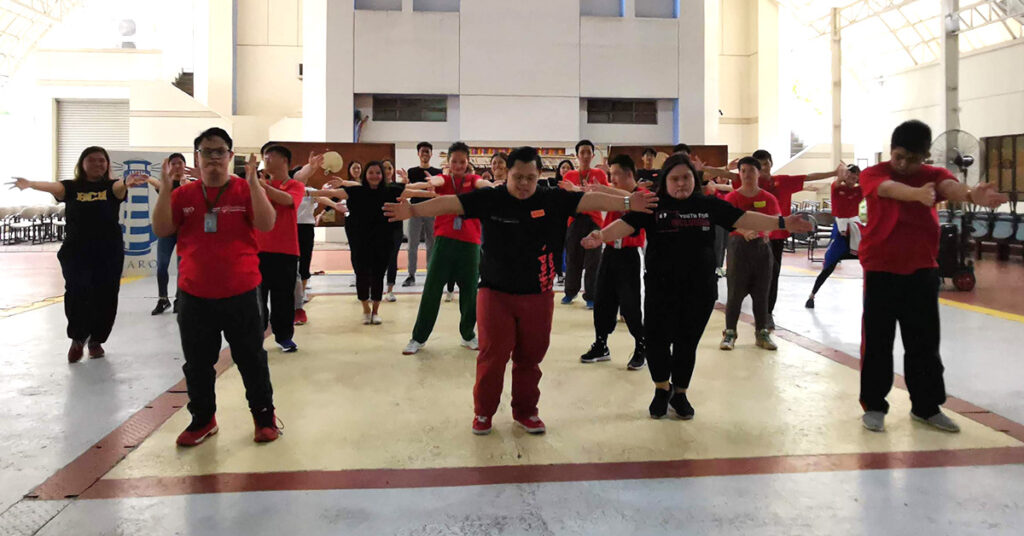 Cognitive and social activities can help because participating in them can improve the connection between brain cells, therefore making them more resilient to the development of Alzheimer's disease. Moreover, social activities can also prevent the onset of feelings of isolation which can lead to depression.
3. Adopting an active lifestyle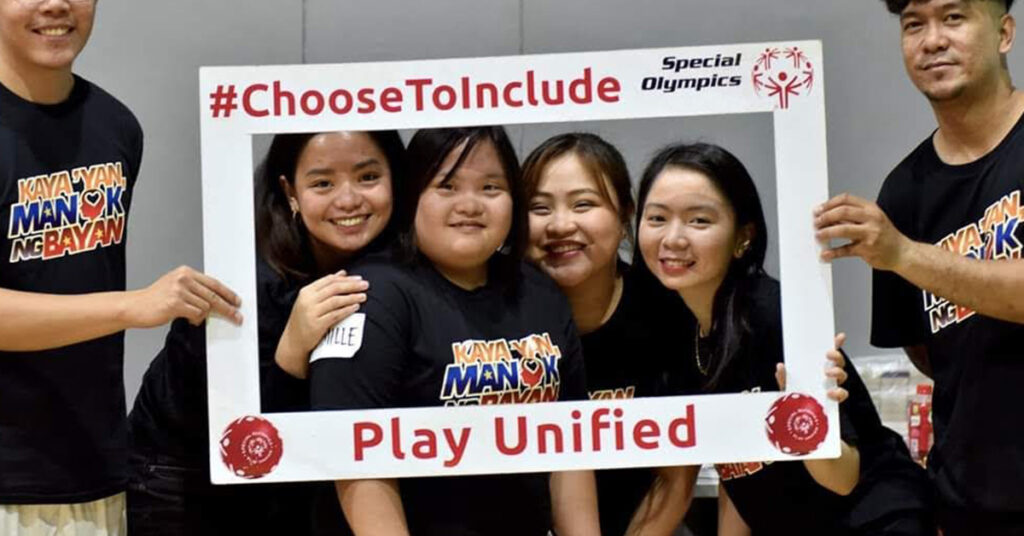 Regular exercise and generally maintaining active lifestyle benefits the brain by keeping its blood flow healthy and increasing the production of chemicals that protect it.
One of the health benefits of sports, for example, is countering the decline of brain connections caused by aging. Of course, participating in such activities also boost social interaction and the sense of belongingness in an individual, which again, can prevent the onset of depression.
Learn Why Community Support is Important for Down Syndrome and Alzheimer's Disease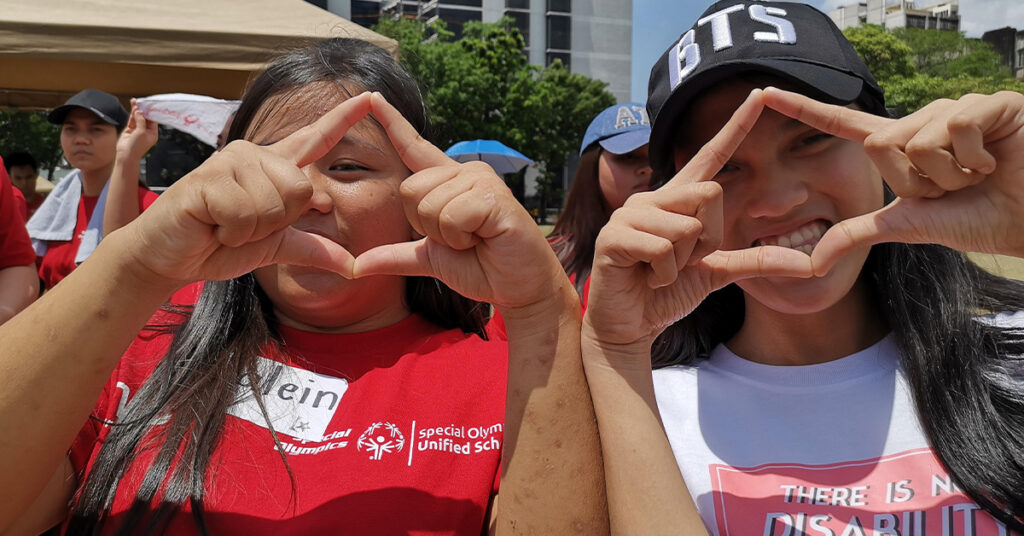 In order to manage the risks surrounding Down syndrome and Alzheimer's disease, it is crucial to stay physically and mentally healthy. Exercise and sports can be vital steps to achieving this.
Beyond their physical and health advantages, these activities can also build a sense of belongingness to a community and open chances for people with intellectual disabilities to have better social interactions.
This is what we stand for here at Special Olympics Pilipinas where we work hard to create an inclusive world for people with intellectual disabilities. We are able to do this through the use of sports and other community events. At Special Olympics Pilipinas, we believe that everyone deserves to feel welcomed, regardless of their ability or disability. 
Are you someone who wants to do your part in helping people with Down syndrome and Alzheimer's disease? Or do you simply want to experience being a part of the community as a champion of social inclusion? Our doors are always open for you! Join us as an athlete or a volunteer. With more hands on deck, we can soon create a world that is welcoming for everyone, especially for people with intellectual disabilities.
---
Join us in championing athletes with intellectual disabilities.