We will focus on one of the greatest benefits of doing sports, which is improving the cognitive development of athletes with ID.
Many studies have proven that physical activity provides many benefits for an individual's physical and mental health. This is true for athletes with intellectual disabilities, especially in the improvement of their general health, emotional intelligence, and confidence. In this article, we will focus on one of the greatest benefits of doing sports, which is improving the cognitive development of athletes with ID. 
Sports and cognitive development of Athletes with ID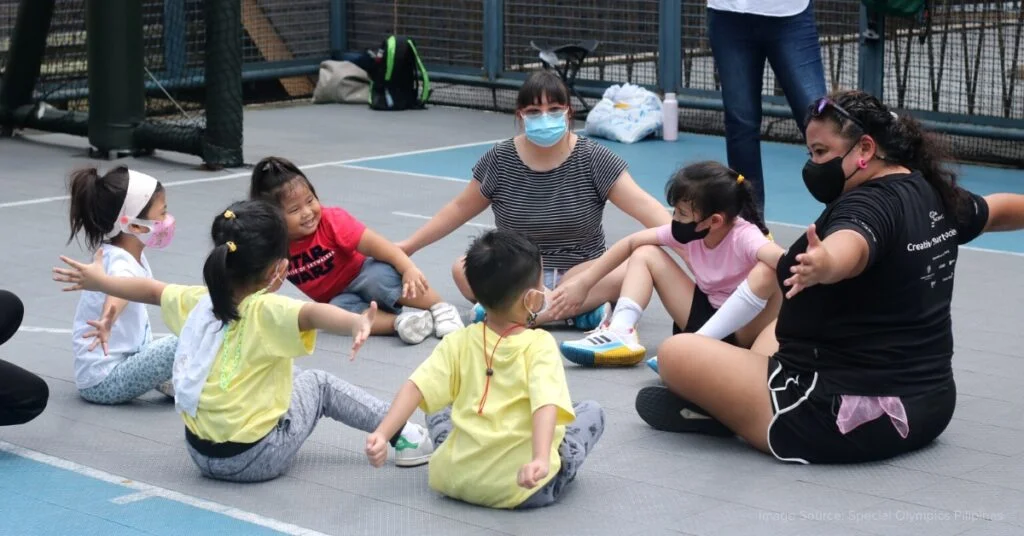 The United Nations stated that "the unique ability of sports to transcend linguistic, cultural, and social barriers makes it an excellent platform for inclusion and adaptation." For athletes with intellectual disabilities, it is a great platform to push back against misconceptions and develop a better sense of self.
A journal study supports that a sports environment also provides individuals with intellectual disabilities the chance to resist disablism and negotiate identity which, in turn, can promote better social inclusion for them. This is because, through physical activity, they can boost their confidence and also work together with a community they can feel like they belong with. Moreover, it has also been proven that doing regular physical activity can help reduce depression, anxiety, and the chance of getting dementia–conditions that people with ID are prone to. 
Teamwork and leadership are also two other things that sports offer that can help with the cognitive development of athletes with ID.
Advocating for athletes with Intellectual Disabilities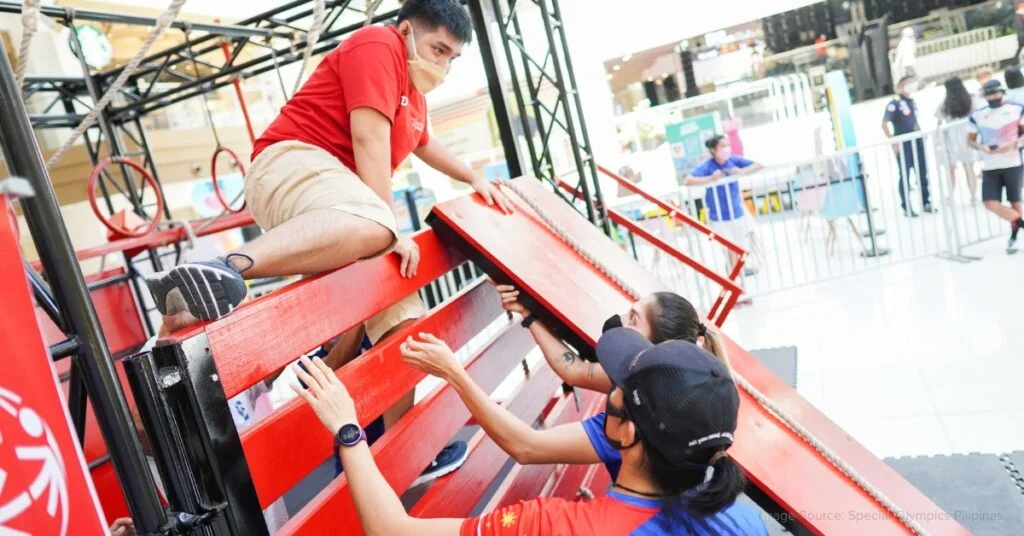 People with intellectual disabilities should be given the same chance of involvement in the realm of sports. This is something that we have always advocated here at Special Olympics Pilipinas. The local chapter of a global movement that hopes for a new world of inclusion and community for athletes with disabilities. Through the power of sports, we help individuals with ID to succeed and find confidence in their community.
The success of our advocacy has been greatly dependent on the help of the families. Mainly our athletes, our coaches, and of course, our volunteers. Our SOP coaches help teach skills, values, attitudes, and spirit to our members and guide them into discovering their strengths and abilities along the way. In addition, our volunteers, give us the gift of their time to help us with our numerous activities for our athletes. 
Our organization holds regular clinics for a wide variety of sports like basketball, swimming, and dancesport. On top of this, we also collaborate with different groups to advocate for better education about intellectual disabilities here in the Philippines. Lastly, we also have our athletes regularly participate in sporting events, both local and international.
Planning ahead for our athletes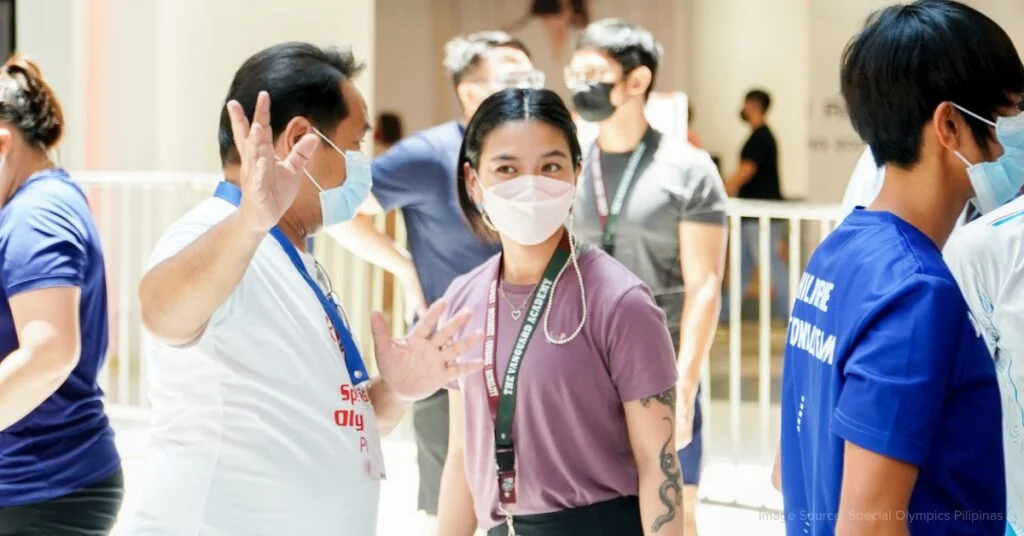 This year, SOP will be sending some of our members to participate in the Special Olympics World Games in Berlin. This is the second time that the organization will be participating in the event after the last one in 2019. With the help from our coaches and of course the friends and family of our members, our athletes have already started training to prepare for the big event. 
Do you want to help us in other ways? Send us a message here to let us know how you can help. You can also join our family as a volunteer! If you're ready to change the world, click on this link so you could get to know more about us.