In this latest athlete feature, meet brothers Henry and Derek Munarriz, both with autism, as they share their story on finding power in their intellectual disabilities
Here's a question we want you to think about: If we uphold a culture that helps others thrive, how do you think it will reflect on us as a society?
Cristina Estampador, a single mother to two beautiful boys with intellectual disabilities, has a simple but touching answer to this: "It can make us more human."
Cristina is the perfect poster woman to share this message for several reasons. For one, she has personally experienced how kindness and consideration can change someone dealing with intellectual disabilities they are born with. All these, she learns from raising her sons Henry, 23, and Derek, 21, who were both diagnosed with Autism Spectrum Disorder (ASD), a complex neurological and developmental disorder that affects how a person acts, communicates, learns, and interacts with others.
The Supers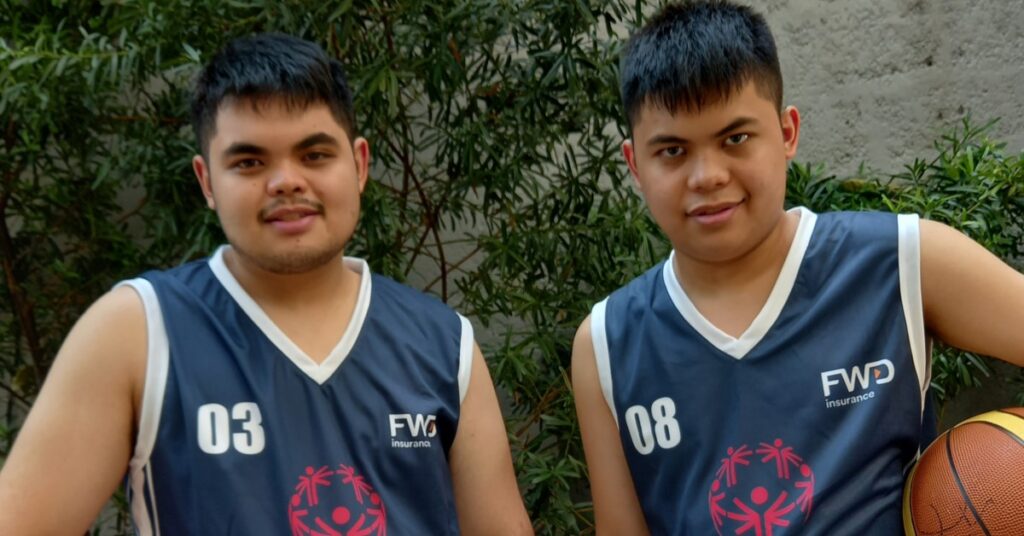 Both Henry and Derek are talented people in their own right. Henry, who has the gift of gab, currently works in human resources for Bounty Agro Ventures, Inc (BAVI), a partner of Special Olympics Pilipinas. He also wears many hats, with him being a multi-medaled powerlifter who has participated in the 2019 Special Olympics World Games and an athlete leader for Special Olympics Pilipinas.
Derek, on the other hand, is a talented baker and an exercise and dance leader for Special Olympics Pilipinas virtual activities. He is an active participant in various sports trainings, too.
"I call our unit, 'The Supers'," Cristina shares in one of her sit-downs with Special Olympics Pilipinas. It is a fitting name for her family, especially for her sons who you would often hear referencing iconic pop culture superheroes like Iron Man and the Teenage Mutant Ninja Turtles.
Speaking about Henry, she says: "I have a son who wants to be a hero that people will look up to. He cares about the world and has always wanted to help people. His hashtag is #autismhero."
"I have another son who may not speak as well as his older brother, but is always observing and listening," Cristina shares about Derek. "Whatever it is that he does, he does it with conviction. That's why I call him #autismninja."
A quick chat with both brothers will easily show anyone their unique personalities and larger-than-life dreams. Henry, for example, says that one of his goals was to create a robot that can help others similar to Baymax from Big Hero 6. Derek's was more straightforward, but definitely not any less grand. He wants to become a voice actor, move to Hollywood, and find his circle of friends there.
Unfortunately, creating and finding an environment that encourages people like Henry and Derek has not always been easy for Cristina. "Most people don't have the patience nor the time to get to know them and do a workaround on their differences," she shares.
"Most of the time, they would rather not engage. [What many do not understand is that] they are just like everyone else who has their journey in life but their senses are not the same as what the majority have, which gives them a different understanding of things. Their processing and understanding will be different, but they are not wrong. Just beautifully different."
The Superhero Shots They Deserve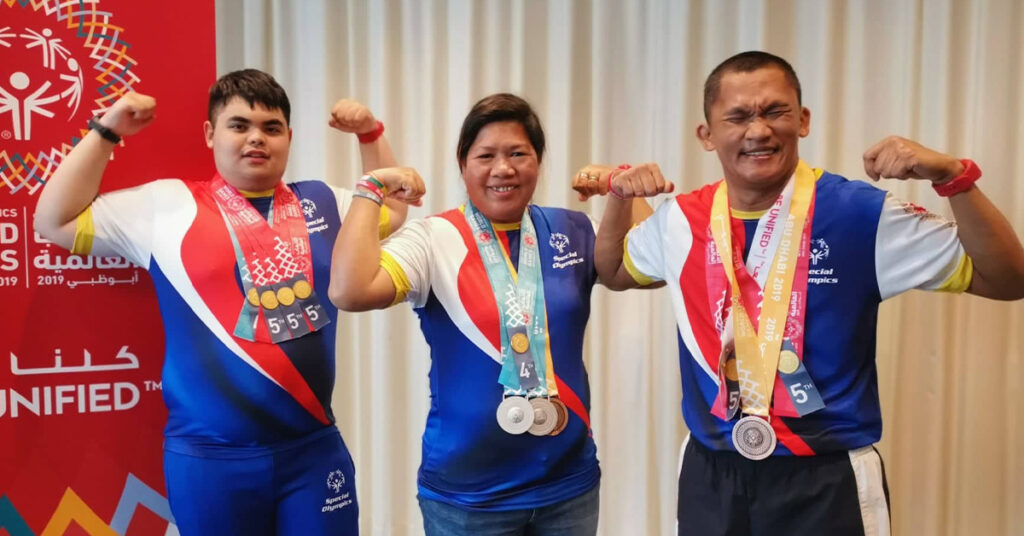 Cristina is definitely no stranger in experiencing the gaps of opportunities provided to people in the same situation as her sons. Not enough sports clinics are equipped with the right resources and training to handle athletes with intellectual disabilities. Her sons were also not allowed to compete against neurotypical kids. For her, it was a waste of time and resources to wait for that to happen.
This is the reason why in 2013, she decided to organize a free soccer clinic for children and youth athletes with intellectual disabilities together with the Philippine Football Federation and Team Malditas. This is also where she finally had the chance to connect with Special Olympics Pilipinas, a moment which she now considers one of the most special moments for her and her sons.
"When they handed me their calling card, that was definitely one of those pivotal moments that only your heart would know." The meeting was indeed a perfect alignment of values.
Finding Their Voice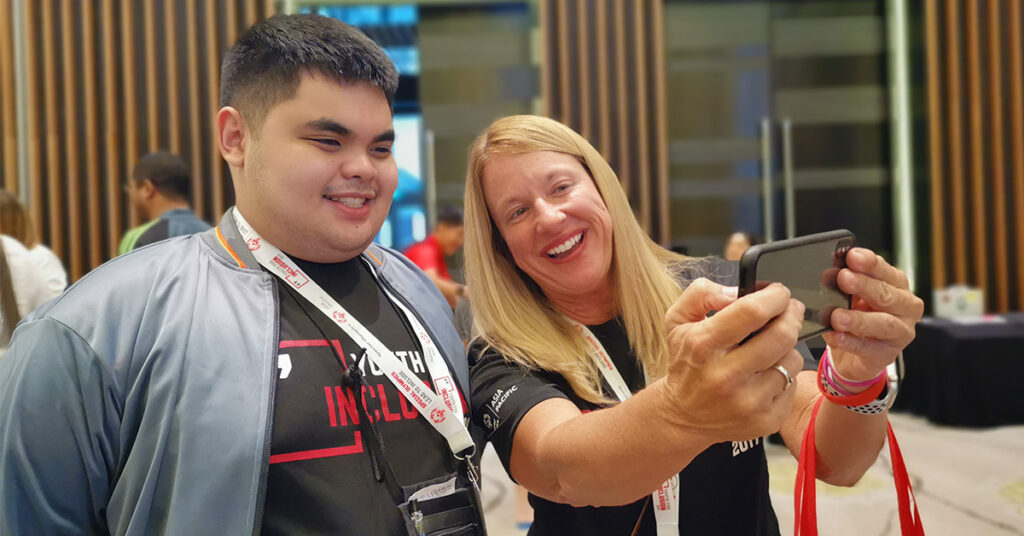 Part of the vision of Special Olympics Pilipinas is to also give members of the community the platform that they need to inspire their peers. For Henry's case, he proactively does this as a Special Olympics Athlete Leader. Part of his responsibility is to participate in activities where athletes with intellectual disabilities like him are featured as role models for others.
Henry flawlessly fills the position well. When asked about his leadership, he has this to say: "The only leadership I've ever wanted is to team up with everybody in any adventure. I want to be someone who can motivate my teammates and other people."
Cristina couldn't be more proud of him for what he is doing, too. She admits that without the opportunities given to Henry, he wouldn't have had the confidence that he has now. It has also made him become a better older brother to Derek.
"Derek idolizes his brother but is conscious enough to keep his own quirky identity. He uses Henry's lead as a resource and Henry also really likes looking after him. He's always suggesting to Derek how to make things better."
Empower More Heroes With Special Olympics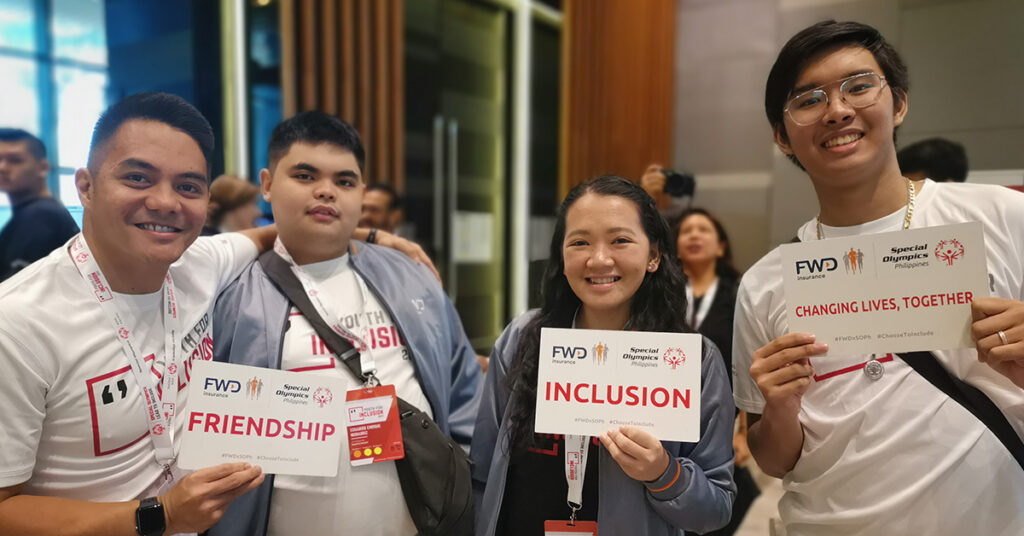 Henry and Derek have very big aspirations and they finally have the platform to work on them thanks to the opportunities and support that we strive to offer for them. It was like the proverbial granting of a magical cape that a person dons to finally transform into their superhero persona.
In this case, however, we here at Special Olympics Pilipinas give them a much more powerful set of weapons—the voice to finally express themselves and the chances to explore what they can do.
Learn more about the growing movement for a fully inclusive society in the Philippines. Special Olympics Pilipinas aims to help people with intellectual disabilities thrive by introducing them to the physical, emotional, and mental benefits of sports and other activities.
Are you interested in creating a more accommodating society for people with autism like Henry and Derek? Get to know Special Olympics Pilipinas and discover how you can work with us in paving the road for a world with true social inclusion for athletes with intellectual disabilities.
---
Join us in championing athletes with intellectual disabilities.