Investing in inclusive sports involves collaboration to create a well-rounded plan for promoting diversity and better access to sports.
As we strive for diversity and inclusivity, sports should not lag behind. Inclusive sports are gaining recognition as a platform for promoting social inclusion and athletic success. This article explores the compelling reasons why institutions should strongly consider investing in inclusive sports.
What is inclusive sports?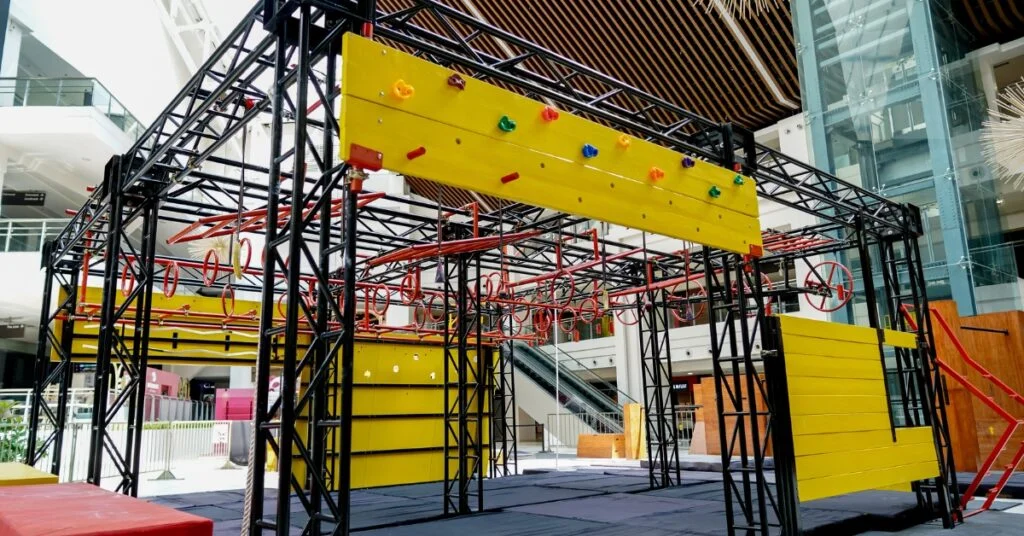 Inclusive sports is the practice of engaging in sports activities where people with and without disabilities participate together under the same set of rules. It embodies the principle that everyone should have an equal opportunity to enjoy sports, regardless of their abilities. 
Inclusive sports encompass a broad range of activities, allowing athletes with intellectual disabilities to meaningfully participate in sporting events alongside other players in various settings.
What does inclusive sports look like in the Philippines today?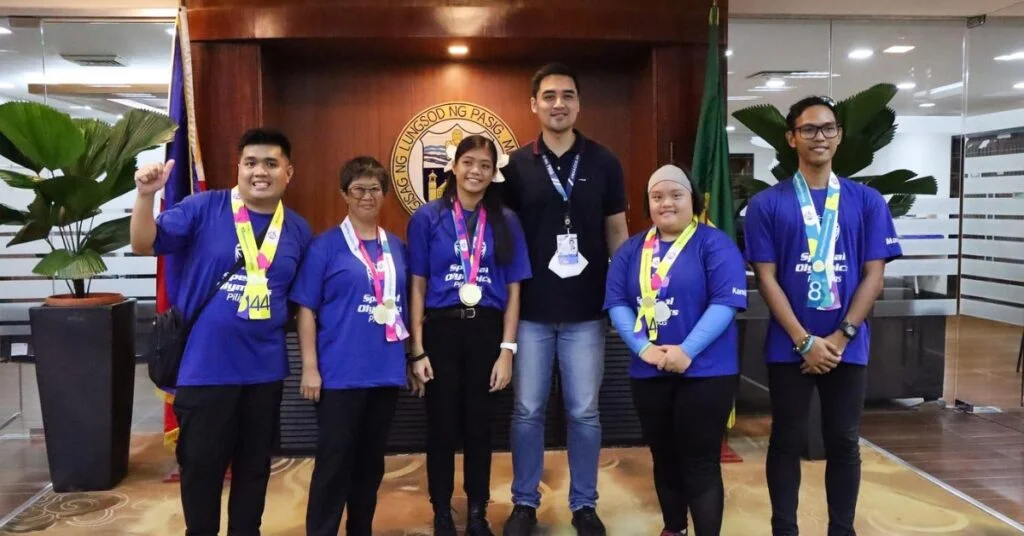 In the Philippines, organizations like the Philippine Sports Association for the Differently Abled (PHILSPADA) have pioneered the path to sports for people who are differently-abled by organizing events and competitions for individuals with disabilities. Efforts like this have been instrumental in creating a more inclusive sports environment for people with physical disabilities. Special Olympics Pilipinas is another key player in this movement, offering a wide range of sports programs tailored to persons with intellectual disabilities in the Philippines.
However, inclusivity in sports extends beyond disability; it also covers the ground in underprivileged sectors. DanceSport Team Cebu is a shining example of this inclusive approach.
This volunteer-run group generously gives free dance classes to out-of-school youth and villagers in remote towns of Cebu. "You should hear the stories of our members of how they spent Sunday afternoons traveling three hours in steep dirt roads just to get to their students in mountain villages," wrote the team on its official website. 
Despite limited resources, the team has achieved remarkable success, winning gold medals in national competitions. It has conducted free workshops for more than 10,000 children, developed skills in dance sports, and fostered important values that equip these new dancers with the discipline to compete.
Ultimately, the group is dedicated to nurturing danceport development at the grassroots level, especially among underprivileged children in the Philippines, through the programs it spearheads.
3 reasons to consider investing in inclusive sports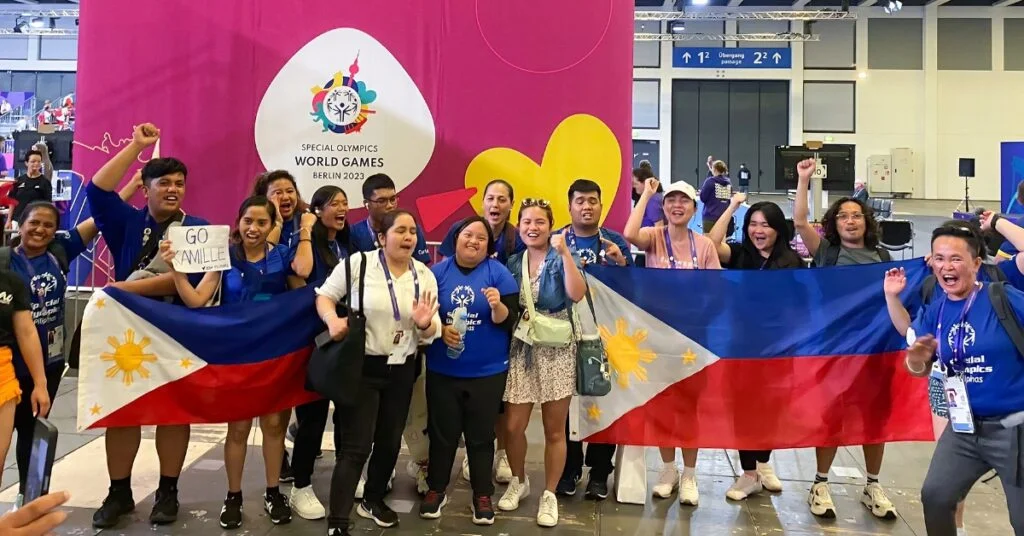 A 2023 study revealed that less than 20% of Filipino children and adolescents with disabilities are engaged in organized sports and physical activities. It's also crucial to recognize that sports can serve as a source of income for disabled athletes to support their families and a way for impoverished children to avoid drug addiction. 
To advance inclusive sports in the Philippines, local governments, companies, and non-profit organizations need to unite and participate actively. This investment, while often seen as philanthropic, offers a strategic approach with numerous benefits. The following are some advantages to supporting diverse sports.
1. Breaking down barriers
Inclusive sports bring people from diverse backgrounds together, breaking down social stigmas, fostering an inclusive society, and eliminating discrimination worries. They serve as a unifying force transcending societal boundaries, enabling an inclusive culture where discrimination worries are eliminated. For example, in a high school, students of all shapes and sizes unite to create a unified basketball team. Together, they practice, play, and support one another, improving not only the self-esteem and physical fitness of students with intellectual disabilities but also fostering empathy among their peers. These teams create an inclusive environment that breaks down isolation and enables full participation in school life.
2. Better outcome in placements and participants
Inclusive schools and sports programs that provide appropriate support yield better results for participants compared to specialized education programs that segregate children. For individuals with intellectual disabilities, these inclusive environments offer the chance to thrive and develop to their full potential. The success of Filipino athletes with intellectual disabilities at the Special Olympics World Games 2023 illustrates how representation in sports can boost their self-esteem, sense of belonging, and personal growth. This achievement serves as a beacon of hope, proving that their abilities are limitless, and it inspires them to pursue their dreams with confidence.
On the other hand, individuals without intellectual disabilities benefit from inclusion by gaining a deeper understanding of diversity and empathy. They witness firsthand the achievements of their peers with ID, breaking down stereotypes and fostering a culture of acceptance and support. This not only enriches their personal growth but also contributes to the creation of a more inclusive and harmonious society.
3. Representation in sports
Inclusion provides role models and inspires others who may have felt excluded. The remarkable success of Filipino athletes with intellectual disabilities at the Special Olympics World Games 2023 is a powerful example, illustrating the profound impact of increased representation in sports. These athletes, through their achievements on a global stage, are paving the way for greater inclusivity, showing that talent knows no boundaries and inspiring countless others to pursue their dreams, regardless of any challenges they may face.

Work on a more inclusive sports community with Special Olympics Pilipinas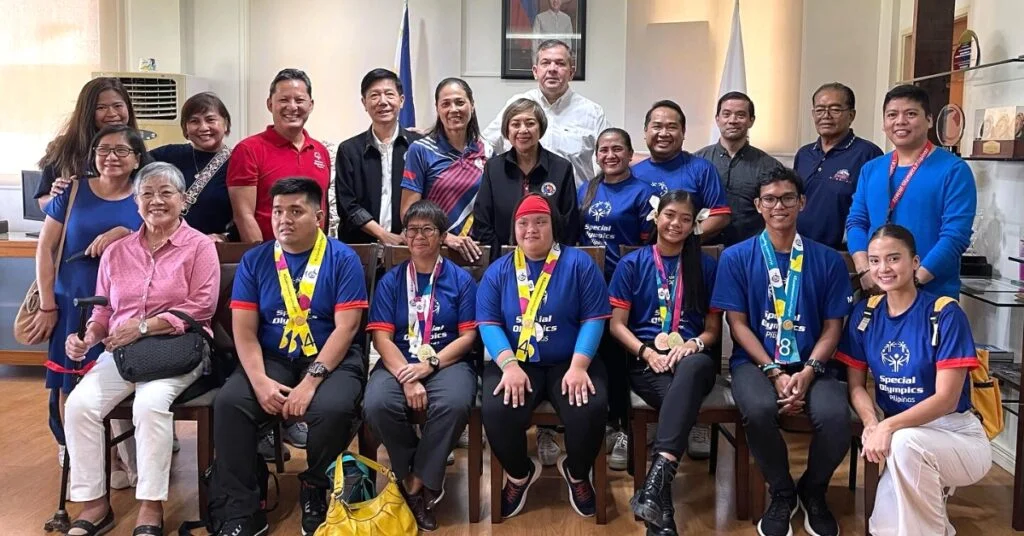 The achievements of organizations like Special Olympics Pilipinas show that we need to embrace inclusivity and actively support it. By investing in inclusive sports, we can build a fairer and more accepting sports world.
We invite you to join us in this journey towards more inclusive sports. Whether you want to volunteer, offer resources, or spread awareness, your involvement matters. Learn more about Special Olympics Pilipinas and be part of the positive change in the sports world.