Acceptance may still be a struggle, but stories remind us of supporting people with intellectual disabilities for inclusivity.
In a world that still struggles with acceptance, some stories remind us of the importance of supporting people with intellectual disabilities on their path to inclusivity. Meet Robin Conanan, a young man with Autism, and his devoted mother, Mommy Fe. 
A real hero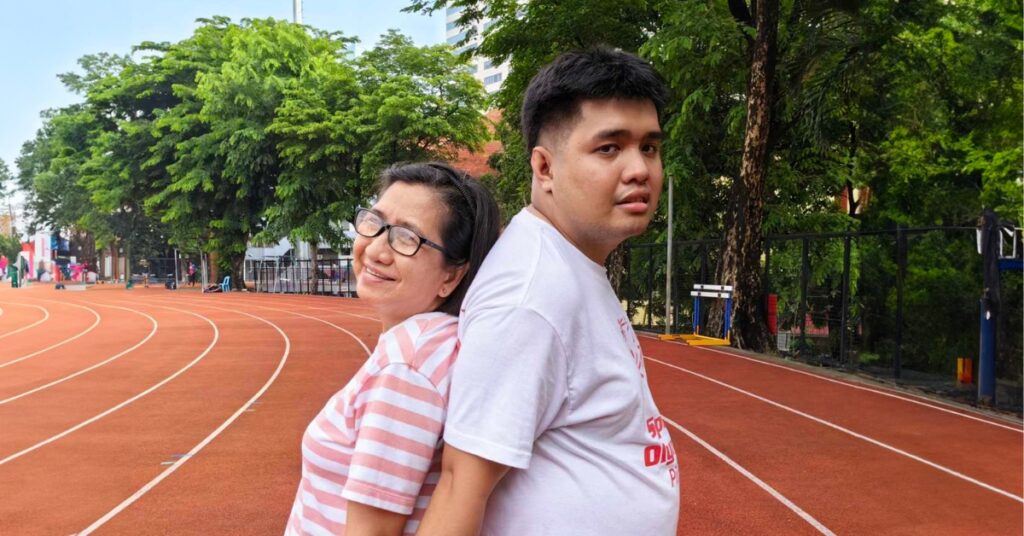 Mommy Fe, a single mother, bravely embraced a dual challenge—raising Robin while pursuing a healthcare career. Despite this, she took on both responsibilities, even when a third challenge emerged: Robin was diagnosed with Autism at the tender age of two.
During Robin's early years, his grandmother supported Mommy Fe in caring for him, being the first to notice something different about him as a toddler. However, when Robin turned five, his grandmother left for America, leaving Mommy Fe to raise him alone.
Robin fondly remembers accompanying his mother to the government hospital where she worked. Mommy Fe worked the night shift to escort Robin to school during the day. Robin's nights were spent in the hospital break room, where the nurses his mother worked with graciously took turns caring for him while she was on duty. "My mom is a real hero," he'd say whenever he was reminded of these early years.
Surviving doubters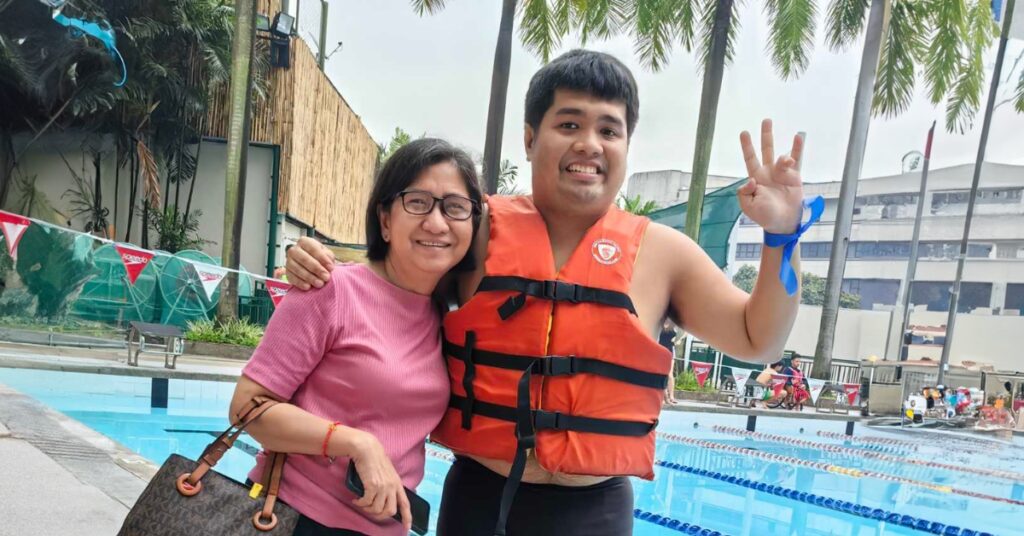 "Growing up was not easy," Robin said as he reflected on his childhood. "My own relatives ridiculed me and laughed at my mom for having a son like me."
"At first, I did not mind them, but they continued taunting me until I learned to fight back," he continued. He admitted to moments when anger drove him to respond physically, actions he later regretted. Recognizing his mistakes, he focused on self-improvement, guided by his mother's lessons.
This also prompted Mommy Fe to teach him the value of independence despite his young age and disability. Robin learned to handle household chores, prepare and cook food, commute around Metro Manila, complete schoolwork, and even create and sell homemade items to support himself.
These were feats to celebrate and take pride in; not all individuals, especially children with intellectual disabilities, can experience such independence.
Test of perseverance
When COVID-19 hit in early 2020, Mommy Fe's healthcare job placed her on the front lines. Longer shifts and restricted public transportation forced her to walk home despite grueling distances. Robin, as a way of showing his love, prepared hot water for her baths and took charge of meal preparation.
Sadly, contracting the virus was inevitable. In late 2020, she contracted the virus but refused hospital admission as she didn't want her son to be left alone for two weeks. They isolated themselves in their small home, practicing social distancing to protect Robin.
As his mother recovered, Robin managed the household independently, proving he was reliable during challenging times.
Finding Special Olympics Pilipinas

Household chores aren't the only measure of Robin's resilience. Introduced to Special Olympics at seven, he discovered hidden talents, excelling in sports like basketball, badminton, dance, and most notably bocce. 
A celebrated athlete of Special Olympics Pilipinas, he previously represented the country as a Global Youth Leader in Singapore and Greece while also competing in Bocce in Singapore, Australia, and Indonesia. Most recently, he traveled to Berlin along with the rest of the organization to compete in the Special Olympics World Games 2023, where the Philippines' "Bocce King" secured an impressive fourth-place finish in the men's bocce singles event.
Being an Athlete Leader also allows him to share his inspiring story publicly. He leads activities and exercises at Special Olympics Pilipinas, guiding younger athletes with intellectual disabilities.
"With the help of Special Olympics… I learned to believe in myself," Robin shared.
Discover the beauty in supporting people with intellectual disabilities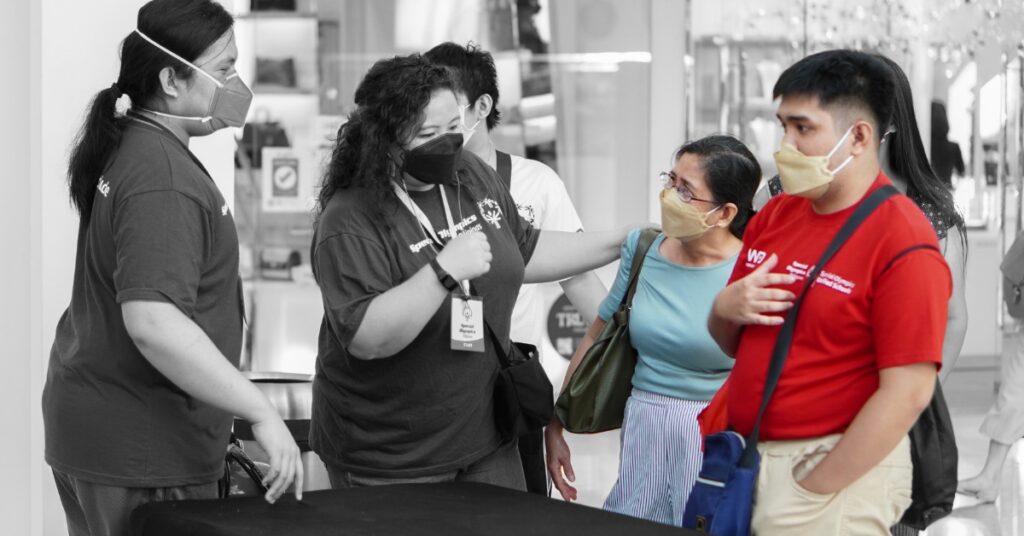 In the face of adversity, Robin and Mommy Fe powered through, proving that brighter days lay ahead. We invite you to join them and the rest of Special Olympics Pilipinas in our collective effort to champion greater inclusivity and support for people with intellectual disabilities in the Philippines.
By volunteering at SOP, you help create a world that embraces diversity. Together, we can leave a substantial impact on the lives of individuals like Robin. Learn more about the organization here.