In the world of sports, persistence and effort go hand in hand in locking in success. Beyond that, participating in sports for people with intellectual disabilities can have a steeper cost. Not only do they battle bodily and intellectual hurdles, but they also grapple with discrimination, sometimes even from their peers.
Defining Marco
Marco Fabile Gaite, an athlete under the helm of Special Olympics Pilipinas, knows this too well. But how did Marco's incredible journey with Special Olympics Pilipinas begin? Well, it all started when he found out about SOP through Tita Dorotea, whom he lovingly calls "mommy."
Who is Marco Fabile Gaite? Before the Special Olympics World Games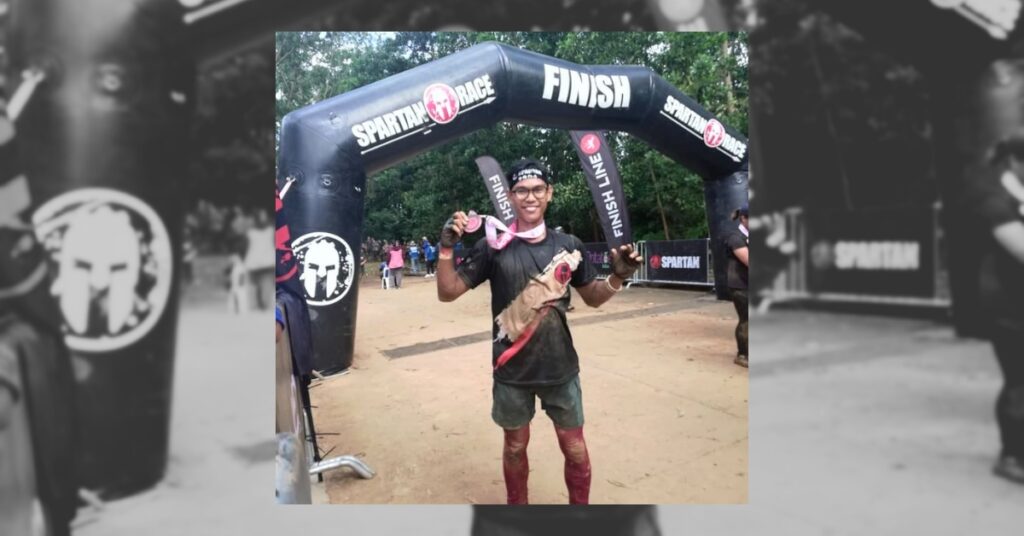 Marco's journey wasn't a smooth sprint from the starting line. Early on, he displayed a potential for athletics, but his hearing impairment presented challenges. This became glaringly evident in 2015, during his debut at the NCR Palarong Pambansa. The absence of his hearing aid left him unable to hear the starting gunshot, resulting in disqualification. Worse, his parents struggled to come to terms with his hearing impairment.
Amid these difficulties, hope was found through his aunt, Dorotea Fabile. During a game of bowling, Dorotea witnessed the child's latent talent firsthand. She recognized his potential and encouraged him to embrace sports again, this time standing resolutely by his side. Despite being miles away in London, Dorotea provided daily encouragement through virtual channels. Her support extended beyond emotional backing; she also provided essential financial assistance. Dorotea's message to Marco echoed a sentiment of genuine pride, emphasizing that winning a gold medal was not the ultimate measure of success. Her unconditional belief in Marco's journey, regardless of the outcome, served as a driving force that bolstered his confidence and determination.
Behind the bench: During the Special Olympics World Games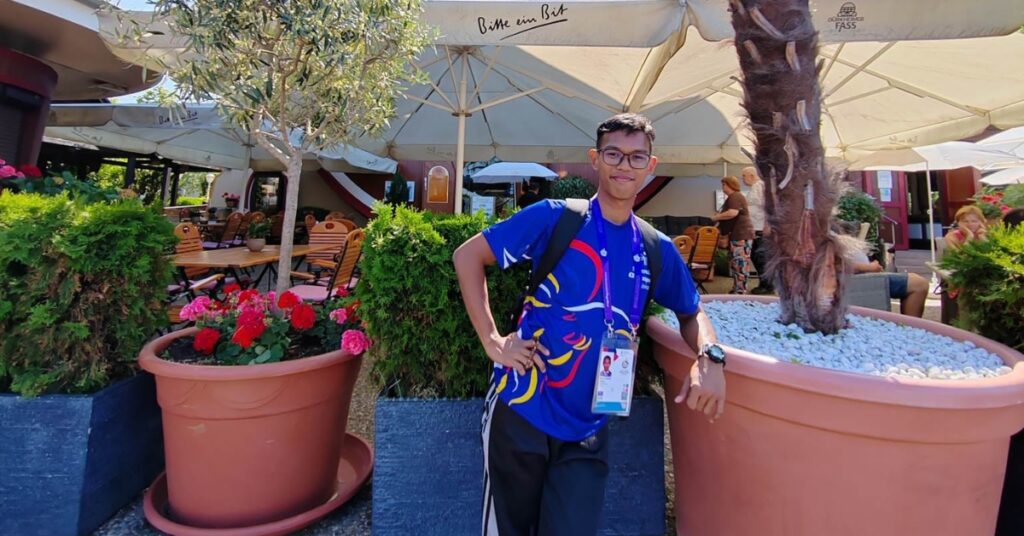 Marco's journey took a monumental turn when he secured a place at the Special Olympics World Games 2023 in Berlin, Germany. Despite fierce competition, he clinched the eighth position in the men's 50-meter run. This achievement bore witness to his unwavering dedication, for which Dorotea expressed great pride in her nephew. "Noong nag-eighth place siya, proud na proud na ako," the aunt said.
During the World Games, Marco encountered an adventure of a lifetime. The kindness of the people he met was heartening, even as he navigated his nervousness and struggled with the language barrier. He even jested, "Sakit ng ilong ko. Hindi ako marunong mag-English."
Amidst this backdrop, he forged friendships with athletes from various nations. A special bond was formed with Elmira Jafarova from Special Olympics Azerbaijan and Annick Leger from Special Olympics Canada, a memory captured in shared photographs. Without a doubt, the Special Olympics World Games had a profound impact on Marco, boosting his self-assurance and confidence.
This milestone was even further solidified by a grand congratulation in the form of a billboard hoisted along EDSA Avenue. With Marco featured as one of the Special Olympics Pilipinas' celebrated athletes with intellectual disabilities, emotions ran high among his family. "Naiyak kami lahat," said Dorotea.
Looking onward and upward: After the Special Olympics World Games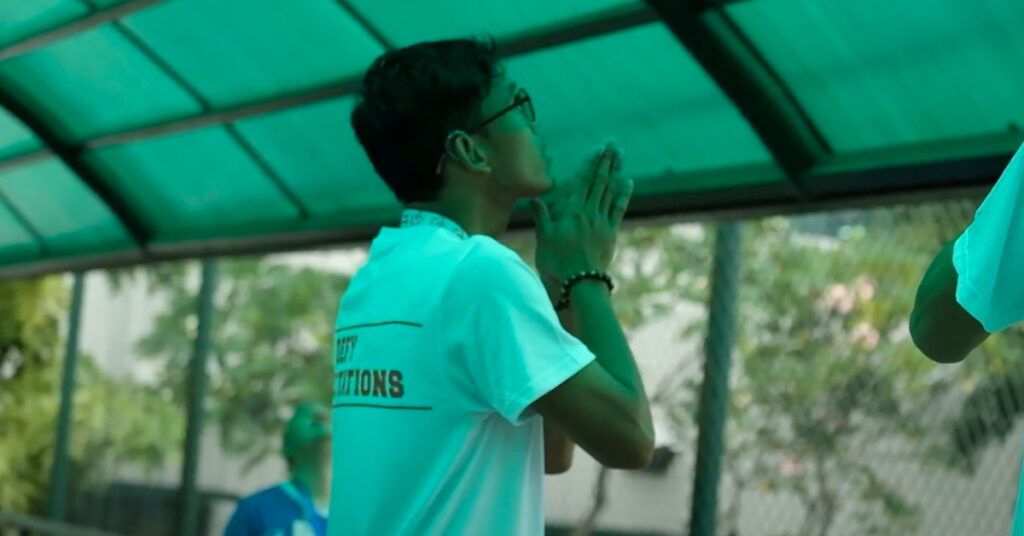 Marco's aspirations extend beyond athletics. His curiosity was piqued by exploring different sports, particularly badminton. Apart from sports, he's taken on various endeavors. Enrolling in the alternative learning system is on his radar, an acceptance influenced by his athletic background. Beyond this, Marco contributes to his aunt's household through chores, showcasing his reliability even in matters outside of sports.
Redefining the meaning of sports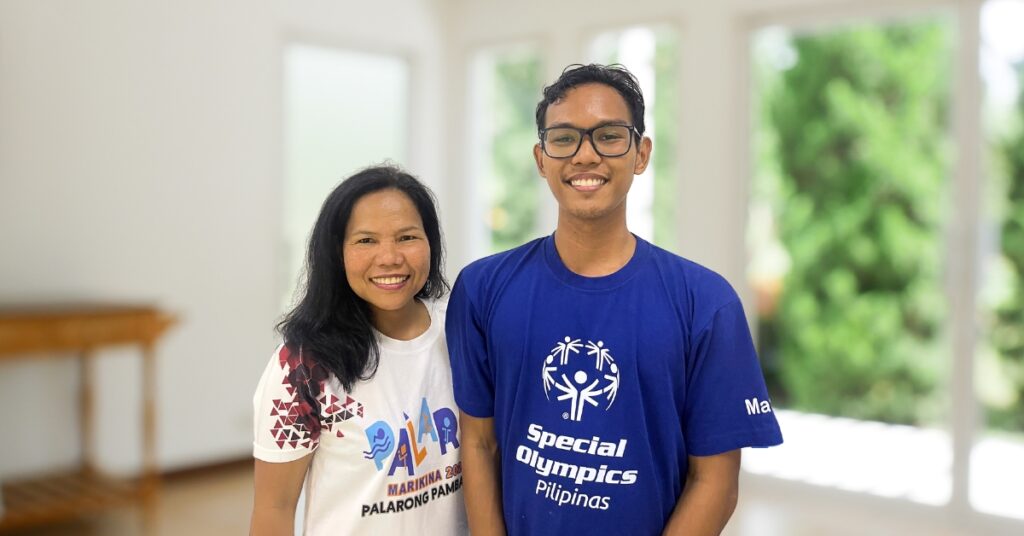 From the moment Marco joined Special Olympics Pilipinas in June 2022, his life definitely took a remarkable turn. The organization provided him with not just an opportunity but a lifeline to overcome his disabilities through sports. From eagerly participating in SOP's online activities to joyfully joining the heartwarming "Kamustahan, Kwentuhan, Kasiyahan" event for Mother's Day, the camaraderie and encouragement he found within SOP's community became a driving force in his life.
Expressing his gratitude for Special Olympics Pilipinas, Marco emphasized how the organization has enriched his life. Through SOP, he's had the chance to participate in a variety of events, forging meaningful friendships along the way. In particular, Marco fondly shared his enthusiasm for the Best Buddies Philippines event, where he delighted in dancing and building connections with new friends.
Truly, Marco's story is proof that opportunity is the only thing that stands between success and sports for people with an intellectual disability. The Special Olympics World Games offers a necessary platform for persons with intellectual disabilities, in sports and in life. Special Olympics Pilipinas, the official arm of this global movement, hopes to strengthen this advocacy locally, emboldening athletes with intellectual disabilities in the Philippines to compete, practice, and achieve without viewing their conditions as barriers to success.
Learn more about Special Olympics Pilipinas and help us shape a world that embraces diversity and empowers all.
You can also help Special Olympics Pilipinas make a change by donating your Globe Reward points on the Globe One App! Your points will help us create and maintain programs that help people with intellectual disabilities overcome social stigma through sports.
Donate by following these steps:
1. Download the GlobeOne app and log in
2. Tap on Rewards points
3. Search for Pilipinas Special Olympics
4. Select the denomination of points you want to donate
5. Confirm your donation
Thank you for your continued support for Inclusion for All!